Posted on
Tue, Mar 29, 2011 : 5:39 a.m.
Hip-hop's Lupe Fiasco headlines Peace Corps 50th anniversary benefit concert at University of Michigan
By Roger LeLievre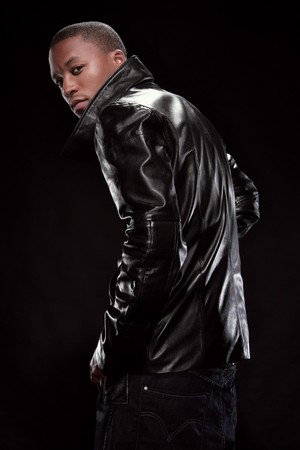 Known for his socially conscious lyrics, philanthropy and global activism, hip-hop artist Lupe Fiasco will headline a Peace Corps 50th anniversary benefit concert Friday night in Hill Auditorium.  
Fiasco is the perfect choice for the event, said Ghida Dagher, Michigan Student Assembly Chief Programming Officer at the University of Michigan. He has worked with Summit on the Summit, a program to raise awareness for billions who lack sanitary drinking water, and with Music for Relief, a charity for the immediate relief and long-term recovery of Haiti following the 2010 earthquake.
"We went through several lists of artists, to make sure an artist fit the mission and the work of the Peace Corps. You can imagine that list wasn't very long, but we did have several names and we debated back and forth. Lupe was chosen because of his dedication to philanthropy," Dagher said.
"The terms of timing is also good because he just released an album and we know he has a huge following in the student body, added Dagher. "We figured it was a nice balance." In fact, Fiasco's album recently debuted in the No. 1 spot on Billboard's album sales chart.
All 3,500 tickets for the Hill show sold out in three days, said Dagher.
"The concert is a wrapup, a celebration of all the events (around the Peace Corps founding)," she explained. "We wanted it to be musical; we wanted it to be festive. A lot of the things that have taken place on campus (around the Peace Corps founding) have been panel-oriented, or information sessions and ceremonies."
According to Dagher, all proceeds from the show will be donated to Peace Corps projects focused on developing secondary education in Sierra Leone. 
The show, presented by the Michigan Student Assembly, Big Ticket Productions and New Beat Happening, is the culmination of programming at the U-M begun last fall marking the semi-centennial of Sen. John F. Kennedy's speech on the steps of the Michigan Union in which he first outlined the concept of the Peace Corps.
From that idea, and the action of the U-M students, grew the signature program that has defined international volunteer service for the past 50 years. Since 1960, nearly 200,000 Americans — including, Dagher said, 2,300 U-M graduates — have lived abroad in the service of world peace, making a difference in the lives of others.
PREVIEW
Peace Corps 50th anniversary concert
Raised in Chicago, Lupe Fiasco (real name Wasalu Muhammad Jaco) found fame in 2006 following the success of his debut album "Lupe Fiasco's Food & Liquor." His new album, "Lasers," was released earlier this month, with the single "The Show Goes On" enjoying immediate chart success.
When the he was a child, his mother gave him the nickname "Lu" by shortening his first name. Soon his friends began calling him Lupe, and he picked up Fiasco from a track by hip-hop's the Firm.
"In general his music hasn't been the typical hip-hop / mainsteam rap," said Dagher. "His lyrics are very socially oriented, especially in terms of the inner city and in terms of politics and foreign policy. That's very unusual in hip-hop. Usually rappers in the music industry who take that route do not become very successful."
Roger LeLievre is a freelance writer who covers music for AnnArbor.com.
Lupe Fiasco's "The Show Goes On" (includes potentially offensive language):