Posted on
Tue, Apr 9, 2013 : 11:50 a.m.
Huron High grad David Goyer to unleash 'Da Vinci's Demons' on Friday
By Jenn McKee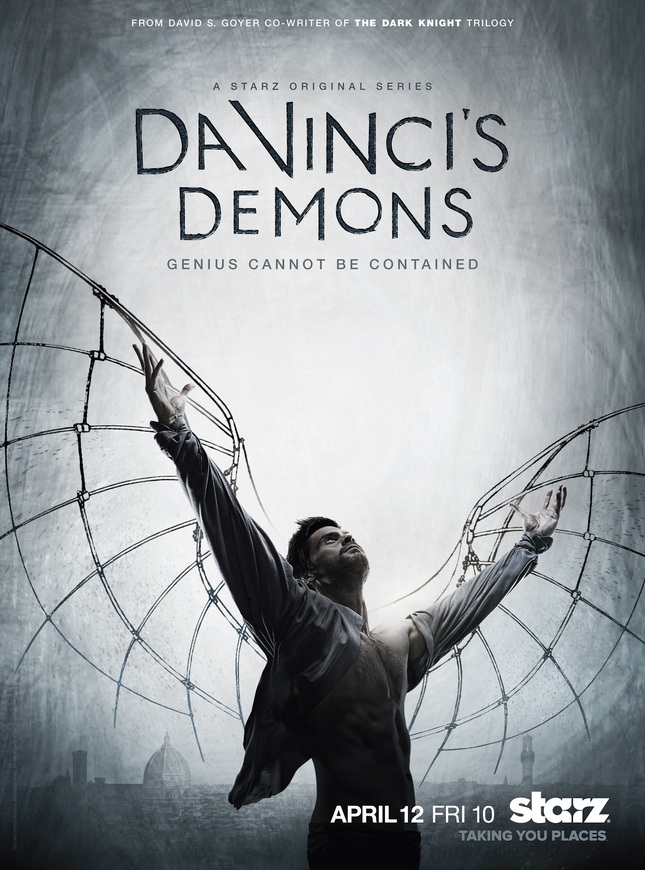 The newest project by
Huron High School
grad
David S. Goyer
- screenwriter of the Batman trilogy and "Man of Steel" - is a new Starz show (co-produced with BBC Worldwide) called
"Da Vinci's Demons,"
which premieres on Friday, April 12 at 10 p.m.
According to Deadline.com, Goyer has had a lifelong interest in Da Vinci, and this new historical fantasy TV series focuses on the inventor/artist's troubled youth in Renaissance Florence.
"It's Da Vinci before he became Da Vinci," Goyer told Deadline.com. "He had a big mouth, he was thrown in jail, he was arrogant and self-destructive."
The inaugural season of the show consists of eight episodes, and both personal (Da Vinci's bisexuality) and the historical elements will play a role.
The big-budget show was filmed in Wales and stars an all-British cast. The Hollywood Reporter, in a review, claims that Goyer "took the stuffiness and pomposity out of the period-piece, costume-drama ideal so popular with the BBC and PBS and made it unapologetically entertaining."
The print edition of Entertainment Weekly, meanwhile, noted this week that "Downton Abbey" star Hugh Bonneville appears hungover and naked, and relieves himself in a chamber pot, in the first episode's opening minutes.
This goes against type, of course, which was precisely the point. "I wanted someone like Hugh, who's known for a proper English show, because I wanted to signal that this isn't your grandfather's historical drama," Goyer told EW.
Jenn McKee is an entertainment reporter for AnnArbor.com. Reach her at jennmckee@annarbor.com or 734-623-2546, and follow her on Twitter @jennmckee.