Posted on
Thu, Jun 7, 2012 : 7:38 a.m.
Huron student Bianca Williams stays connected to late mother through music
By Pete Cunningham
Singing in the shower is a common thing. Singing to someone else while they're in the shower? Not so much.
But that's exactly what Huron High School junior Bianca Williams used to do for her mother, Tina.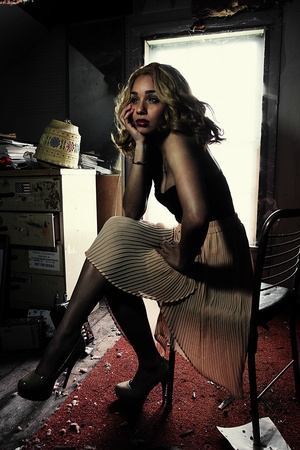 Photo courtesy of FrontStreet Records
"When she was in the shower, I would sit on the toilet and sing songs to her," Williams said, laughing at the memory.
That's not the only time Bianca would sing for Tina. When they were in the car, or at home together, music was their connection.
Since Tina Williams' sudden and unexpected death in November at the age of 39, it's still the way that Bianca talks to her mother.
"Sometimes I feel like it's my only way I can connect with her and know she hears me," Williams said. "When I sing to her I feel like that's the only way she can hear my voice."
Though Bianca's connection to her mother through song may be the most valued connection she makes with her music, she hopes it's not the only one.
Though just 17 years old, Williams—under the stage name Bella Bizelle—has already released four singles with the Fenton-based independent record label FrontStreet Records.
Williams' first single"Klockin'"came out in October, and her most recent song "Crush" came out in May. In between, FrontStreet has released "Cover Girl" and "Randomness."
Williams hopes there is more to come.
"I want to make it big," Williams said. "I'm very determined. I know you have to be." Williams is also a key player on Huron's basketball team—which made it all the way to the Class A state semifinals this season —and is a talented soccer player as well.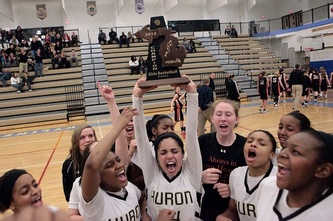 During what free time she does have on weekends —when there's no school or basketball training to deal with —Williams is at FrontStreet from nearly sun up to sun down.
"Sometimes 9 in the morning, 10 in the morning until 10 at night," Williams said. "Every weekend we start bright and early (and stay) until it's dark."
After basketball season, Williams decided not to play soccer because she said she needed time to mourn.
"I needed to take this time off to find myself, get myself going for my motivation," Williams said.
Williams said the music she's produced since—her already released singles were all done before her mother's death—has been influenced heavily by the experience.
"She was like my best friend, my life," Williams said. "I have more emotion (in the music) because I just feel like nothing worse could possible happen. Like I feel like I've been to the bottom."
Williams isn't the sole writer of her music. FrontStreet founder and CEO Dave Kelly says her work so far has been more of a collaborative effort.
Kelly first met Williams through her father, Howard, two years ago and said her talent was obvious and diversity has been an asset.
"We started exploring different songs to work with her and we've found she's had the ability to chameleon into it all," Kelly said. "That's great because with Bianca and what we find with a lot of youth is they're into a lot of genres. They like to listen to it all."
Williams' music interests are as diverse as advertised, ranging from Rhianna to One Direction, Coldplay and even dubstep. She said she doesn't model her music necessarily after anyone, though.
"I don't think I'm like anyone; at least I don't try to be," Williams said.