Iggy Pop, punk icon and now bobblehead
Posted on Wed, Sep 5, 2012 : 9:30 a.m.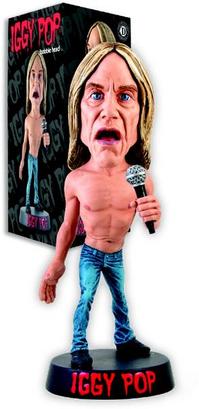 If there was any remaining doubt that Iggy Pop had secured his place in pop culture for many years to come, consider it gone: There's an Iggy bobblehead.

A website called Aggronautix has begun pre-orders for a limited-edition (1,000) release of the bobblehead doll, to begin shipping in early October. The description of the item reads, "Since his raucous proto-punk, peanut butter smearing days with The Stooges, few "street walking cheetahs" have mastered the maniacal with as much grit, gusto and flair as Iggy Pop."