Posted on
Sat, May 26, 2012 : 5:59 a.m.
Inaugural Cinetopia International Film Festival will make the Michigan Theater a 'movie land'
By Jenn McKee
AnnArbor.com and the Michigan Theater are offering a chance to win free tickets to a Cinetopia screening. Full details here.
The Michigan Theater will become "movie land" for four days, beginning May 31, when its inaugural Cinetopia International Film Festival showcases new documentaries and narrative films from all over the world, culled from some of the biggest-name festivals around.
How long has this undertaking been in the works?
"That's a more complicated question than it appears," said Michigan Theater CEO Russ Collins. "We've been thinking about it literally for about 10 or 15 years. But I suppose we really got started with our regular attendance at the Sundance Film Festival these past few years. Getting to see the inside of that operation, and getting to know the festival director and the programming staff, and seeing how festivals work, and how audiences dig them, and what special experiences they are.
PREVIEW
Cinetopia International Film Festival
What: Inaugural edition of a four-day festival of new feature documentaries and narrative movies from all over the globe, culled from some of the world's most competitive and notable film festivals. This year's Cinetopia will also offer a series of 3D films, Harold Lloyd films, and movies by screenwriter and U-M grad David Newman. A full schedule is available at www.michtheater.org/schedule/
Where: Michigan Theater, 603 E. Liberty St.; the State Theater, 233 S. State St.; and U-M's Angell Hall auditorium A, 435 S. State St.
When: Thursday, May 31 through Sunday, June 3.
How much: $15 for individual films; $75 for opening night party and screening of "Hello I Must Be Going." A Cinetopia voucher book, with 10 vouchers, is available for $120. A Cinetopia Mogul pass costs $500 per person and allows access to all films at all venues; admission to the opening night party; reserved seats at each screening; admission to the Cinetopia Hospitality Pavilion; and a limited edition commemorative Cinetopia poster. Tickets available at 866-777-8932 or www.ticketweb.com.
" … There just seemed a deficit in Southeast Michigan, not having a story-based feature film festival in our neck of woods. If you look around, Chicago, Atlanta, Cleveland, etc. all have these international feature film festivals. And they're different from the
Ann Arbor Film Festival
, which focuses on short, edgy, non-story based films. So while seeing this glaring deficit in our part of the world, we thought the Michigan Theater could lead out the charge. And we hope people will eventually flock to our film festival from all over Michigan."
Because it's Cinetopia's first year, though, Collins and his crew are primarily looking to plant the seed and get people excited and talking about the festival.
"People have really latched onto fact that it's happening," said Collins. " … The thing that's clear is that in Southeast Michigan, most people don't really know about festival dynamics—how a festival works and runs. So not surprisingly, there's going to be a learning curve for all of us as we go through this first festival experience. But they're a lot of fun. It's not just going to a movie; it's being part of the festival energy."
Collins, Amanda Bynum, and Brian Hunter worked hard to pack Cinetopia's lineup with some of the best new work on offer at Sundance, Toronto, Cannes, and more.
"4000 films are submitted to each one of those festivals, and of those 4000, about 120 get programmed," said Collins. "So we're selecting from best of those 100 or so films that played at these international film festivals—wonderful films that just don't, for whatever reason, get distribution."
To give you an idea of the range of films available at Cinetopia, the first full day of programming offers a documentary about an Irish dancing competition ("Jig"); a "performance journalism" documentary, done in the spirit of Sasha Baron Cohen ("The Ambassador"); a documentary about Detroit's Grande Ballroom ("Louder Than Love"); a Russian thriller ("Elena"); an Australian musical ("Bran Nue Dae"); a Cuban zombie picture ("Juan of the Dead"); and an Emily Blunt/Mark Duplass drama ("Your Sister's Sister"), among others.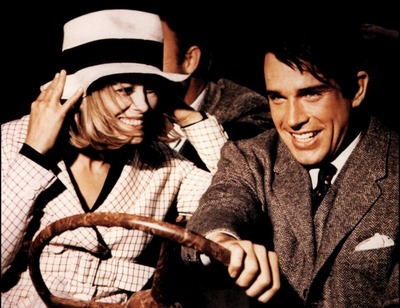 In addition, Cinetopia will feature a program of 3D films; Harold Lloyd films (Lloyd's granddaughter, Suzanne, will present "The Freshman"); and films by screenwriter and U-M grad
David Newman
("What's Up Doc?" "Bonnie and Clyde," and "Superman").
But how did Collins arrive at the festival's name?
"We wanted a name that's distinctive, easy to remember and to pronounce," said Collins. "And one day, I came into the office and said, 'I think I've got it.' For a long time, we all called it Cinema Celebration—we called it that for years in-house. … But late one night, I thought of the word Kinotopia. 'Kino' is a Germanic Slavic word that means cinema, and 'topia' means place."
After trying the name out on staff members, a final tweak made the festival Cinetopia. So the Michigan Theater will indeed become "movie land" for those in the area who want to sample a movie here and there, or see multiple films in a single day.
"That's part of the festival experience," said Collins. "If you're going, you can do that. And then, in our really walkable downtown, with all our restaurants, we're perfectly set up for a good film festival experience."
For more information, see the Cinetopia website. Jenn McKee is the entertainment digital journalist for AnnArbor.com. Reach her at jennmckee@annarbor.com or 734-623-2546, and follow her on Twitter @jennmckee.