Posted on
Thu, Jan 31, 2013 : 10:29 a.m.
Jam band moe. goes acoustic for upcoming show at The Ark
By Jennifer Eberbach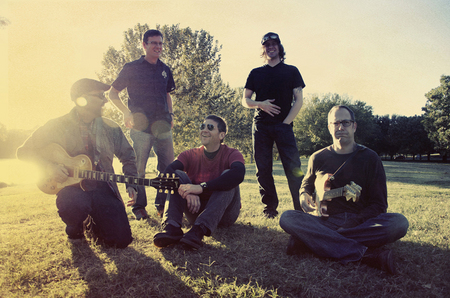 photo by Alexandra Valenti
Jam band
moe.
will perform a completely acoustic set at
the Ark
Thursday for Ann Arbor area "moe.rons."
Moe. is quite prolific. The 2-decade-old band has released their 10th studio album, and they have put out about as many live recordings since forming in the early '90s. Well-toured and popular with the festival circuit, some of their diehard fan base of "moe.rons" have been known to follow them around much like "Deadheads" or "Phishheads."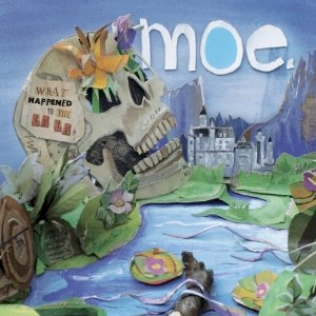 But before their latest album,"What Happened to the La Las," in 2012, they had not released a new studio album since 2008. They still toured, wrote new songs, and released a retrospective album in 2010, however the new studio album is their first new collection in years.
"What Happened to the La Las" is good old moe. A jam band in true form, moe. mixes different rock influences and long improvisational instrumental breakdowns. Some songs get psychedelic, others are influenced by progressive rock or classic rock, and they also throw in a little bluegrass here and there.
You can hear the difference between an electrified moe. and an acoustic one on the special 2-CD "Deluxe Edition" of their new album. The second disc has acoustic versions of all 10 of the songs featured on the standard album. It is also available on vinyl.
There are some fun differences between the electrified and acoustic versions of the songs. For example, "Paper Dragon" has a Jimi Hendrix thing going on in parts—heavy guitars and rock vocals. On the other hand, the acoustic version of "Paper Dragon" is an entirely different story. This version is the strongest example on the album of how moe. is influenced by bluegrass.
PREVIEW
moe.
Who: Much-loved jam band.
What: Special small-club acoustic show.
Where: The Ark, 316 S. Main St.
When: 7:30 p.m. Thursday, Feb. 7.
How much: $36. Tickets available from The Ark box office (with no service charge); Michigan Union Ticket Office, 530 S. State St.; Herb David Guitar Studio, 302 E. Liberty St.; or online from the Michigan Union Ticket Office.
A few tracks get more experimental, like the 2 versions of "Chromatic Nightmare," an instrumental piece on xylophone. Both versions sound like a haunted circus.
Something that stands out about moe. is that the band has two lead guitarists, Chuck Garvey (vocal, guitar) and Al Schnier (vocals, guitar, keyboards), which means that many of the melodies are played by dueling guitars. It adds a layer to the already well-layered band, which also includes Rob Derhak (vocals, bass), Vinnie Amico (drums), and Jim Loughlin (percussion).
Fans have likely heard many of the songs already, including concert favorites performed live for years. However, a number of the songs have never been recorded, some are on the newer side, and the studio versions are going to sound different anyway. "What Happened to the La Las" gives fans something more to add to their moe. collections.
In the Ark's announcement, members of moe. are quoted responding to their new label partnership with Sugar Hill Records and the help they got from producer John Travis (Kid Rock, Social Distortion). Until linking up with the label, they pretty much went D.I.Y with their albums.
"For most of our career we've done everything on our own in a very cottage industry, home-y kind of way," explains Chuck Garvey, guitarist and vocalist. "Everything we take on — whether it's the creation of a T-shirt, a song, an album or a festival or concert — from start to finish, we have our hands in it. And this time we actually made the leap of putting ourselves in someone else's hands to help us come out with something different."