Javier Grillo-Marxuach, Huron grad and 'Lost' writer, to speak at U-M
Posted on Thu, Oct 18, 2012 : 11:50 a.m.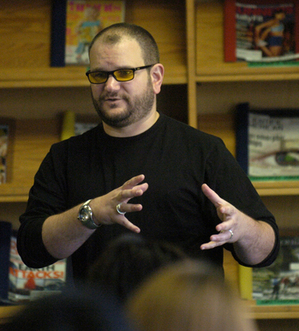 File photo

On Friday, Oct. 19, from noon to 1:30 p.m., in North Quad Studio A, Ann Arbor native, Emmy Award-winning television writer Javier Grillo-Marxuach will answer questions about his work and career. The event is free and open to the public.

Grillo-Marxuach has worked in television, movies, comic books, and interactive media, and won an Emmy Award for his work as a writer/producer during the first two seasons of "Lost." His comic, "The Middleman," was the basis for a ABC Family television series.

Additional past television credits include "Charlie's Angels," "Medium," "The Pretender," "Charmed," "The Chronicle," "seaQuest" and "Jake 2.0."