Posted on
Sun, Dec 23, 2012 : 10:31 a.m.
Jeff Daniels is 'Onstage & Unplugged' this week, and see 'E.T.' on Tuesday
By Ann Dwyer
FILM
Looking for a way to entertain the kids on Tuesday? Then take them to the Michigan Theater for a special screening of "E.T," sponsored by Temple Beth Emeth. Doors open 10 a.m. Along with regular concessions for sale, there will be a special offering of Reese's Pieces and MoonPies. There will also be a raffle; you need not be present to win. Grand prize is a bicycle donated by Two Wheel Tango. Other prizes include E.T. memorabilia. $7/ticket. $20/3 tickets. $25/4 tickets. 603 E. Liberty St., Ann Arbor. 734-668-8397.
FILM
The Michigan Theater has all your holiday break fun. On Wednesday, they'll host a "Sing Your Heart Out Screening" of "Les Miserables." 8:40 p.m. For once, you're invited to be loud during a movie. Bring your own lyrics! $10 general admission; discounts for students, seniors and theater members. 603 E. Liberty St., Ann Arbor. 734-668-8397.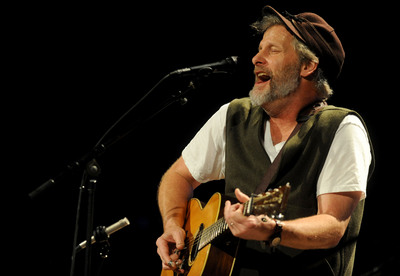 ENTERTAINMENT
Everyone's favorite local boy done good, Jeff Daniels, returns "Onstage & Unplugged" at the Purple Rose Theater. Wednesday through Friday at 8 p.m. Saturday at 3 p.m. and 8 p.m. Monday, Dec. 31 at 3 p.m. and 8 p.m. A prolific songwriter as well as playwright, Daniels will perform an arsenal of songs that are alternately humorous and poignant. We're lucky to get him; he's on HBO now in "The Newsroom." $75. 8 p.m. show on Dec. 31 is $250. Get tickets by phone at 734-433-7673 and online at www.PurpleRoseTheatre.org. 137 Park Street, Chelsea.
MUSIC
Enjoy a festival of local music during "Minifest" at Rush Street on Wednesday. Doors open at 8 p.m. Music starts at 9 p.m. Music lovers will enjoy intimate performances by local acts A Vagrant Symphony, Nick Bertsos & Little Traps, and Joshua Barton as a prelude to the annual Mittenfest. The $10 cover charge also includes a Minifest-special drink by renowned mixologist Andy Garris. 312 S. Main St., Ann Arbor. 734-913-0330.