with video:

Jeff Daniels plays key role in 'The Daily Show' segment

Posted on Tue, Jan 15, 2013 : 11:55 a.m.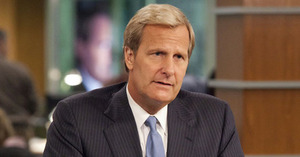 Chelsea's star of stage and screen (the big and small variety), Jeff Daniels, played a key role in one segment of "The Daily Show" on Monday night.

Called "Investigating Investigative Reporting," the field segment stars "Daily Show" correspondent John Oliver, who learns that because CNN shut down its investigative reporting unit, one of its former employees now works as a consultant on Aaron Sorkin's fictional HBO drama, "The Newsroom." Check it out here.