Posted on
Wed, Mar 27, 2013 : 10:55 a.m.
Jessica Francis Kane to read from 'This Close' at Nicola's
By Jenn McKee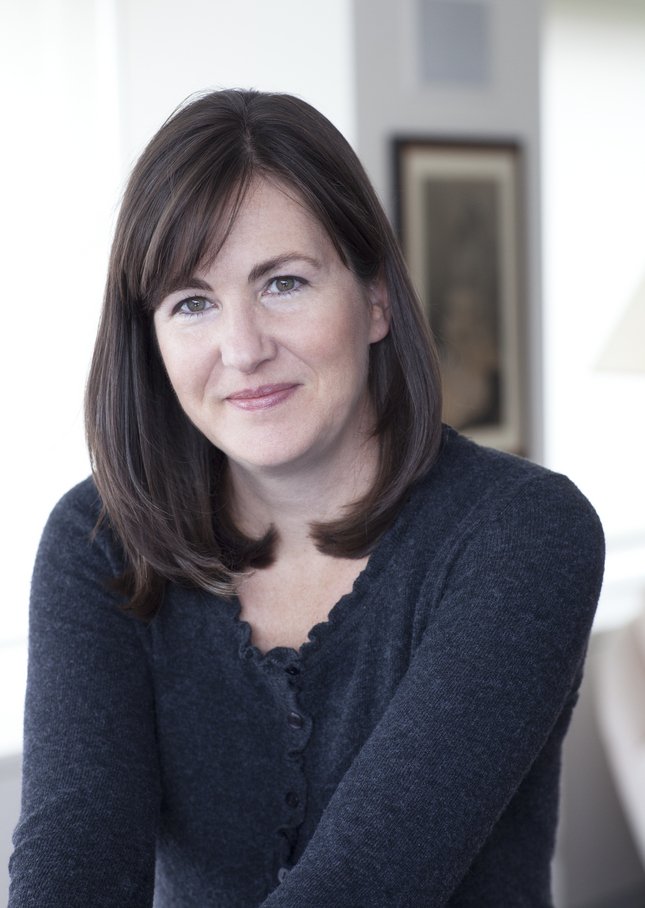 Photo by Nina Subin
Jessica Francis Kane—who grew up in Ann Arbor, and whose first novel, "The Report," was a Barnes and Noble Discover selection—will read from her new short story collection, "This Close," at Nicola's Books (2513 Jackson Ave. in Ann Arbor) on Thursday, March 28 at 7 p.m.
Among the 12 stories in "This Close" is one about a middle-aged woman who, annoyed with a wealthy young neighbor's yard improvements, offers the use of a corner of her lawn to a Croatian immigrant for a vegetable garden; and a story about a daughter/father trip to Israel that results in an unusual bargain.
Kane, who now lives with her family in New York, answered questions from AnnArbor.com in anticipation of her upcoming hometown visit.
Q. Could you discuss how growing up in Ann Arbor inspired or shaped you as a writer?
A. I think I'm still figuring this out. Certainly I had great teachers, including one who had us write a short story a week. He would give us an idea; for example, 'Write a story from the perspective of a turkey at Thanksgiving time.' This was 6th grade at Burns Park and it may sound silly, but it was actually a super way to get us out of our heads and begin to write with empathy. I loved those assignments. My parents had a library in the house and I remember admiring the spines of books long before I could read or even reach any of them. Growing up in a house with books was very important. Lately I've been thinking about the interesting, sometimes conflicting forces at work in a university town and I've been starting to write about that.
Q. Do you still have family in the area? What are the things you miss about Ann Arbor?
A. My parents still live in the house I grew up in, and my brother lives in Ypsilanti with his family. I miss the original Borders Bookstore and Shaman Drum. I miss Drake's. I used to love getting a bagel and limeade there and then walking on the Diag with my high school friends. I miss riding my bike around Burns Park.
Q. What are you working on next?
A. I am at the very beginning of a new novel. I can't say much about it, though, because I'm superstitious that way. If I say too much too soon, I scare away the inspiration. I'm also working on short stories. I like to have a couple different things going at once.
Q. With our short attention span culture, do you think the short story is getting more play and respect in the literary marketplace these days?
A. That is being said lately and I find it very interesting. Something seems to be happening because short stories and short story collections are everywhere. But rather than appealing to a diminishing attention span, maybe it is the power and poetic concision of a good short story that is appealing to people weary of so much cultural fluff. I'm an idealist.
Q. Could you tell me about the process of selecting stories, and ordering them, for a collection? How did you decide on the collection's title?
A. This collection is a little different because there are a couple of story sets linked by the same characters, as well as several stand-alone stories. To tell you the truth, I spent hours working on the order, too many hours, and it is my hope that people will read the collection that way, but I know I can't really control that. There is an arc I tried to create of moving from young to old, so that the first story is about a young man setting up his life in New York, and the last story is about an older professor celebrating a birthday and reflecting on his life. As for the title: it was a gift. I didn't know what to call the collection, but I was narrowing down the possibilities, and then one day on Twitter I said, "I'm this close to a title" and Larry Dark, the director of The Story Prize, tweeted back, "'This Close' is a good title for a story collection." And that was that. I knew he was right.
Jenn McKee is the entertainment digital journalist for AnnArbor.com. Reach her at jennmckee@annarbor.com or 734-623-2546, and follow her on Twitter @jennmckee.