Posted on
Tue, Mar 19, 2013 : 10:16 a.m.
Conan's warm-up Jimmy Pardo to perform at the Ann Arbor Comedy Showcase
By Ann Dwyer
Jimmy Pardo has a long resume on stage and TV, including a gig as warm-up comic for Conan O'Brien. He has co-hosted of AMC's "Movies at our House," performed stand-up on "The Tonight Show with Jay Leno," "The Late Late Show," and his own half-hour special "Comedy Central Presents Jimmy Pardo." His podcast "Never Not Funny" was named "Best of 2007" by the iTunes staff. But all that is just the tip of the iceberg, and this weekend he'll be at the Ann Arbor Comedy Showcase.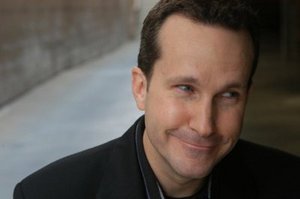 Pardo knows how to read and adapt to his audience and has a rapid-fire delivery. While some comics would rather not engage too much with the crowd, Pardo takes audience participation to new levels. His talent on the stage has earned him the moniker "comic's comic" among his peers.
Fri. & Sat., March 22 & 23, 2013. 8 p.m. & 10:30 p.m. $13 in advance, $15 at the door. At the Ann Arbor Comedy Showcase, 314 E. Liberty St., Ann Arbor. 734-996-9080.