Posted on
Thu, Feb 10, 2011 : 8:08 a.m.
John Prine to play Michigan Theater; tickets on sale Feb. 26
By AnnArbor.com Staff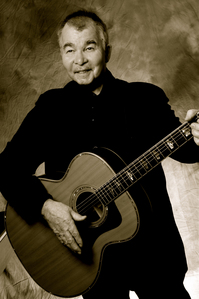 The great singer-songwriter John Prine is returning to the Michigan Theater for a concert Saturday, May 7.
Tickets for the show, at $69.50 and $45, go on sale Feb. 26.
The show is presented by The Ark, which has a long association with Prine. From the announcement:
"John Prine was the headliner for the very first Ann Arbor Folk Festival, back in 1977. He's been back many times since, each time with some new life lessons and hard-earned wisdom under his belt. But in some ways, John Prine really hasn't changed much at all. His songs still have a unique mixture of streetwise humor and untrammeled imagination that resembles absolutely no one else in the music business. He still sings the classics that made him famous—bemused slices of life like "Dear Abby," take-no-prisoners antiwar pieces like "Sam Stone," anthems for the try-to-stay-sane generation like "Spanish Pipedream (Blow Up Your TV)," portraits of everyday desperation like "Angel from Montgomery," and profound little bits of fantasy like "Clocks and Spoons."

"John Prine started out as a folk-singing mailman in Chicago's south suburbs, appearing in small clubs in the glory days of Chicago's folk scene. His first newspaper review, in 1970, came from the pen of Roger Ebert, who wrote, "He appears on stage with such modesty he almost seems to be backing into the spotlight. He sings rather quietly, and his guitar work is good, but he doesn't show off. He starts slow. But after a song or two, even the drunks in the room begin to listen to his lyrics. And then he has you." It's all still true. It's been too long since we in southeastern Michigan have heard from this great folk poet who catches the edgy yet longing voice of America's common people like very few before him or since. We at The Ark are honored to present John Prine, in concert at Ann Arbor's beautiful Michigan Theater."
Prine's most recent album of original solo material is 2005's "Fair and Square." A concert recording called "In Person & On Stage" was released last year.
Tickets go on sale Saturday, February 26 at 9 a.m. through the Michigan Union Ticket Office and at 10 a.m. through Ticketmaster.com and all Ticketmaster outlets, or by phone at 734-763-TKTS.