Posted on
Sat, Dec 10, 2011 : 7:55 a.m.
Just stay home - and away from 'New Year's Eve'
By AnnArbor.com Freelance Journalist
New Years Eve
Now showing at Quality 16, Rave, Brighton
Review by Jeff Meyers of the Metro Times
Grade: D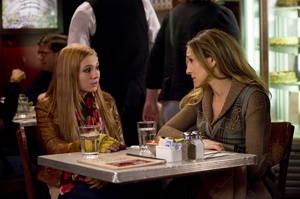 Imagine the most cloyingly sentimental, unimaginatively clichéd Hallmark card you can think of. Now imagine a feature-length film based on that card. Voila, you have "New Year's Eve."
While attending the preview screening for Garry Marshall's latest holiday ensemble rom-com, a fellow critic came up with the title I wished I had thought of: "Hate, Actually."