Posted on
Thu, Feb 21, 2013 : 1:03 p.m.
Learn about ancient Buddhist art with Tibetan Buddhist master Gelek Rimpoche
By Ann Dwyer
Learn more about the The Living Ancient Art of Tibetan Buddhist Thankgas with Tibetan Buddhist Master Gelek Rimpoche at the University of Michigan Museum of Art on Sunday.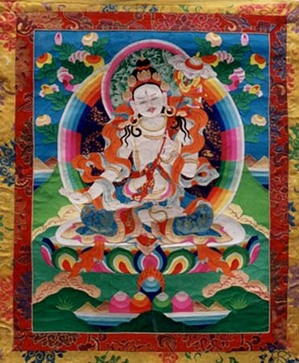 Thankgas are paintings on silk with embroidery, generally depicting a Buddhist deity, scene or mandala. Buddhist art is not just about beauty, it is firmly tied to the religion and instrumental to its teachings.
Rimpoche has played a vital role in the survival of Tibetan Buhddhism. He was one of the last lamas to be educated in the Drepung Monastery before the Chinese invasion of Tibet. He has edited and printed over 170 volumes of rare Tibetan manuscripts that would have been lost to the world otherwise. In 1988, Rimpoche founded Jewel Heart to share Tibetan Buddhism with those in the Ann Arbor area.
Sunday, February 24, 2013. 3 p.m. Free. In the Helmut Stern Auditorium at 525 South State St., Ann Arbor.