Posted on
Wed, Mar 14, 2012 : 5:45 a.m.
Iconic rocker Levon Helm rambling into the Michigan Theater
By Will Stewart
Note: Story has been corrected to fix inaccurate ticket prices. Tickets are available for $45.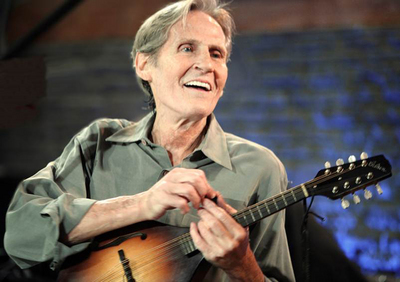 After more than 50 years riding the ups and downs of the music business,
Levon Helm
continues to disprove the notion that there are no second acts in Americana music.
From barnstorming around Northeastern Canada with Ronnie Hawkins in the early 1960s to redefining rock music with The Band and Bob Dylan later that decade, to starring in the best concert documentary ever in "The Last Waltz," which segued into a successful movie career, to recovering from cancer of his vocal cords to assume the mantle of elder statesman of American music, Helm has fit more than a few acts into his 70 years.
Throw in a couple of Grammy awards for his recent releases, and it's safe to say that Helm, who brings his band to the Michigan Theater for a show on March 19, is on a roll.
And this latest act, arriving in the twilight of his career, came as a direct result of Helm having faced some serious adversity in the form of the cancer that temporarily silenced his amazing voice and threatened to take him away completely.
But out of the darkness, Helm and his band started performing a series of rent parties at his barn-turned-recording-studio in Woodstock, NY.
PREVIEW
Levon Helm
Who: Iconic figure in roots music and former member of The Band.
What: Full band show. Joe Pug opens.
Where: Michigan Theater, 603 E. Liberty St.
When: 7:30 p.m. Monday, March 19.
How much: $45-$65, plus service charges. Tickets available from Ticketmaster.com and all Ticketmaster outlets.
"We were gonna have a house party, but we had so much fun that Barbara turned it into more or less a rent party, you might say," Helm told NPR's Marco Werman recently. "We turned it into something that we could pay the rent with and pay the musicians with and, well, it kinda took off."
So much so that Helm has occasionally taken the "rambles" out on the road, as is the case with the visit to Ann Arbor.
The shows have a loose, easy feel, with Helm and his band revisiting Band staples like "Ophelia," "The Night They Drove Old Dixie Down," "The Weight" and others, Americana standards and even the odd Grateful Dead cover, each delivered by Helm's ace band, anchored by his still rock-steady drumming and multi-instrumentalist Larry Campbell.
But the concept of the Midnight Ramble goes even further back for Helm. As young child in a poor family in rural Arkansas, Helm recalled the highlight of the year was when the big medicine shows would come to his area and his entire family would go to take in the singing, dancing and carrying on.
"These tent shows would come through the cotton country and set up a big tent and put on these big shows with these wonderful entertainers," he recalled. "That's what we aim for, is that kind of experience."
It's also the approach he's taken to crafting the records that have marked his latest recordings, the Grammy Award-winning "Dirt Farmer" and "Electric Dirt."
"A lot of them are the same songs we used to know back then," he told NPR. "And we tried to record in that same kind of spirit. We didn't use a whole van full of instruments, we let the songs dictate the instrumentation."
Part of the magic of Helm's recent success is the ease with which he approaches such songs, and the authenticity he infuses them with.
Helm's voice isn't the husky, Arkansas brogue it once was, but even though it's been diminished by time and illness, there isn't a more authentic voice in American music.
And with any luck, it looks like we'll have him around for a little while yet.