Posted on
Mon, Feb 25, 2013 : 10:29 a.m.
Linda Diane Feldt to present talk on herbal wisdom
By Ann Dwyer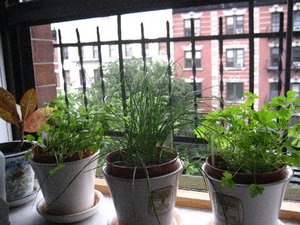 Note: This story has been corrected to remove references to homeopathy and aromatherapy, which are not part of this talk.
Ever wondered if you're making the most out of those plants in your backyard? Let Linda Diane Feldt guide you through 60,000 years of Herbal Wisdom at Crazy Wisdom Bookstore and Tearoom.
She will offer a brief look at the long history of herbal use, including misunderstandings and the effects of marketing, big-business involvement and the consequences of government regulations.
Feldt has been studying the healing arts since 1973. She has written six books, and works to teach others how to heal themselves.
Thursday February 28, 2013. 7-8:30 p.m. Free. To register, sign up on the People's Food Co-op bulletin board or online at http://www.peoplesfood.coop/news_and_events/. Crazy Wisdom is located at 114 S. Main St., Ann Arbor. 734-665-2757.