Posted on
Tue, Dec 1, 2009 : 5:41 a.m.
Lisa Lampanelli's "Queen of Mean" routine comes to Michigan Theater
By Kevin Ransom
Not everyone "gets" Lisa Lampanelli's humor. At least not the way she intends it.
Lampanelli's now-familiar routine is to hurl mock (and often profane) insults at every group one could imagine — gays, blacks, Hispanics, Asians, Arabs, Jews, etc. And often her targets are those in the audience, who she "assaults" in face-to-face fashion.
But her comedic "insults" are deeply rooted in old, outmoded stereotypes. And what she is essentially doing is satirizing and mocking those stereotypes. Most of her audience is hip to that — but not all of them are.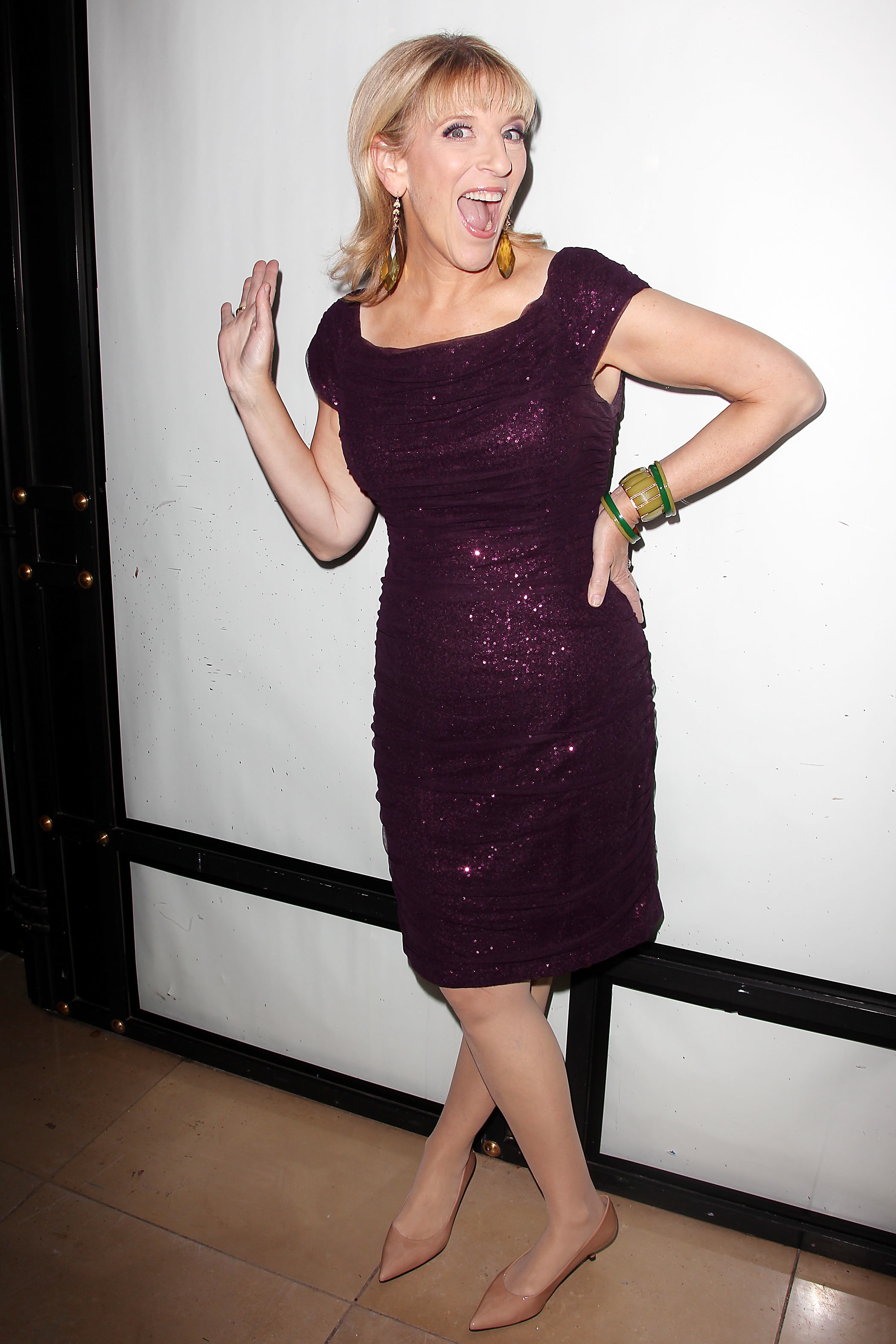 "Based on the comments I get from people, whether it's in e-mails or in person, after the shows I would say that about 70 percent get what I'm doing — making fun of those stereotypes," says Lampanelli, who brings her "Queen of Mean" act to the
Michigan Theater
on
Saturday
. "But I've also heard enough comments that lead me to believe that about 30 percent think I'm serious — you know, like someone saying, 'Wow, that was a great Jew joke, you think the same way I do.'
"That's when I know that this person truly does have some hatred toward that particular ethnic group or race," she says, during a recent phone interview from a California tour stop. "That used to bother me, but I came to realize that I would still be pretty co-dependent if I tried to control everyone in the audience, or tried to control why they are laughing."
Lisa Lampanelli's battles with co-dependency — and addiction — are ones that she writes about, at some length, in her new book,
"Chocolate, Please: My Adventures in Food, Fat and Freaks."
Specifically, she writes about having gone to three different recovery programs and rehab centers in the last couple of years, including one for her co-dependency and relationship issues, and one for her food addiction.
"I realized I'd been using food to deal with my emotions," says Lampanelli. "If I got sad, I ate. And I'd had a lot of bad relationships. Like, I have two chapters in the book about a guy I dated for a year, and I didn't even like him! What a sick b----!"
The food rehab experience, she says, "was a trip! It was just like a detox center for drug addicts or alcoholics — it was a 28-day residential program, and they search you when you sign yourself in, and you couldn't have a phone, or couldn't have any caffeine. It was really strict, because some of the girls there were cross-addicted, and were also in NA (Narcotics Anonymous.)"
The root of Lampanelli's co-dependency and food addiction issues is "growing up in a house with a parent who had a lot of rage, which is not that different from growing up with a parent who's an alcoholic," she says with disarming frankness. "Coming from that, it's no surprise that I ended up in so many bad relationships with men who were emotionally unavailable."
After emerging from those treatment centers, she attended Al-Anon and Overeaters Anonymous meetings regularly, "but not as much any more. But they taught me the tools I need to deal with these emotions, and I know those meetings are there for me as a safety net if I feel like I'm starting to slip."
The reference to "Chocolate" in the title is a double one. Lampanelli fans know that she's always cracked wise in her live shows about her preference for black men. And she says she did indeed date black men almost exclusively for several years. In her act, those references were, of course, accompanied by her requisite lampooning of black culture stereotypes. And on the book cover, we see a photo of the upper torso of a muscular black man, his sleeveless T-shirt mostly torn off, with Lampanelli smiling and leaning over a multi-tiered chocolate cake.
Lisa Lampanelli talks about "Chocolate, Please":
But Lampanelli recently got engaged — to another Italian. "At some point after I did my rehab, I got this e-mail from him, and he said, 'You know, I think you can use an Italian in your life now.' And he was funny, so I met him, and one thing led to another….."
But, that union has not led to an uptick in Italian jokes. "If a good Italian joke occurs to me, I'll include it in my act, but I haven't gone out of my way to do that," says Lampanelli, who this year released a DVD/CD of her first HBO comedy special, "Long Live the Queen."
She previously did two such specials for Comedy Central — not to mention her scathing appearances on Comedy Central's roasts of Pamela Anderson, William Shatner and Jeff Foxworthy.
Although some may think that Lampenelli's chosen shtick — insulting people, based on their race, ethnicity, sexual orientation, etc. — might be rooted in the anger she grew up with, she doesn't agree. "No, I don't think of my humor as angry," she explains. "Yeah, I do 'insult comedy,' but I do it with a smile, and I think I do it with love, because people know I'm actually making fun of these stereotypes."
Lisa Lampanelli talks about Oprah, femininity and dating (warning: adult content)
Mostly, she says, her shtick grew out of watching "those Dean Martin roasts when I was a kid. I never had any exposure to stand-up comedy when I was a kid, so when I saw those roasts, that's what I thought comedy was," she recalls.
"Plus, what I have since learned is that in a dysfunctional family, each child plays a certain role, and I ended up being the 'mascot.' — the kid who can say whatever they want to the addicted person or parent, and it doesn't land them in trouble. So I think I developed a knack for doing humor without being p-----d off."
As Lampanelli's star has grown brighter, she says she gets "more and more e-mails from people now, saying they will be at a certain show, and that they'll be sitting in the front row — and they'll ask me to please single them out and make fun of them. That's how I know that most people don't take this seriously — when they want me to insult them in front of 3,000 people."
Kevin Ransom is a free-lance writer who covers music and comedy for AnnArbor.com. He can be reached at KevinRansom10@aol.com.
PREVIEW Lisa Lampanelli Who: Insult comic who's been dubbed "The Queen of Mean." What: A barrage of edgy insult jokes that mock stereotypes of every group you can imagine — blacks, gays, Jews, Hispanics, Arabs, Asians, etc. Where: Michigan Theater, 603 East Liberty Street. When: Saturday, 8 p.m. How much: $39.50 Details: 734-668-8397, 734-763-TKTS / Michigan Theater web site.