Calendar of events
Best Bets:

Local-food expert Joe Salatin and Texas bluesman Johnny Winter come to Ann Arbor

Posted on Sun, Apr 22, 2012 : 3:02 p.m.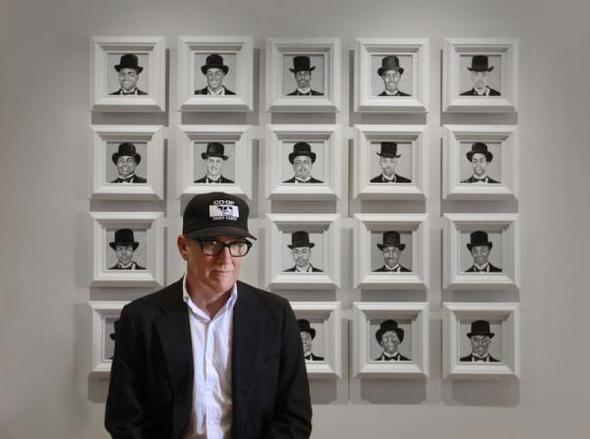 Courtesy photo
FILM
"Martin Bandyke's Moving Pictures" series continues at the Michigan Theater on Monday. 7 p.m. This week, see "Monterey Pop." D.A. Pennebaker's film documents the 1967 Monterey Pop Festival. Bandyke has curated a selection of music-oriented films that will run every Monday through April 30. $10/ general admission; $8/ students, seniors and children under 12. The Michigan is at 603 E. Liberty St., Ann Arbor. 734-668-8397.
MUSIC
See Nashville's most unconventional country band, Lambchop, at the Ark on Monday. 8 p.m. The band sounds as commanding as ever on its 11th album, "Mr. M," a collection of meditations on love and loss and the detritus of everyday existence. $20. The Ark is at 316 S. Main St., Ann Arbor. 734-761-1800.
FOOD
Come to the Michigan Theater for "Local Food to the Rescue: A Talk by Joel Salatin" on Tuesday. 8 p.m. Salatin raises livestock using holistic methods, free of potentially harmful chemicals, on his Polyface Farm. $15. $13 for students and People's Food Co-op members. Tickets available online at www.ticketmaster.com and at all Ticketmaster outlets, by phone at 800-745-3000, or in person at the People's Food Co-op. For more information visit www.peoplesfood.coop. The Michigan is at 603 E. Liberty St., Ann Arbor. 734-668-8397.
FOOD
Take part in a "Chocolate and Wine Tasting" to benefit the Greenview Foundation Hepatitis C Fund at the Arbor Brewing Company on Wednesday. 5 to 7 p.m. Enjoy Simply Blended Wines out of Madison Heights wine, Arbor Brewing Company appetizers, and Schakolad Chocolate Factory chocolates. Preregistration is required by calling 734-223-8400. $25. ABC is located at 114 E. Washington St., Ann Arbor. 734-213-1393.
MUSIC
Texas bluesman Johnny Winter will play the Ark on Wednesday. 8 p.m. A true icon of the blues with his blistering, crunching guitar style, long blond hair and gaunt, tattooed look. For almost 40 years, Winter has been a guitar hero without equal. $40. The Ark is at 316 S. Main St., Ann Arbor. 734-761-1800.