Posted on
Sun, Feb 3, 2013 : 10:26 p.m.
Local Band The Paths will play at SXSW
By Elisha Israel
The Paths, formerly known as Rospoem, have announced that they will be performing at South By Southwest, also known as SXSW, on March 14. They will be taking the stage at noon.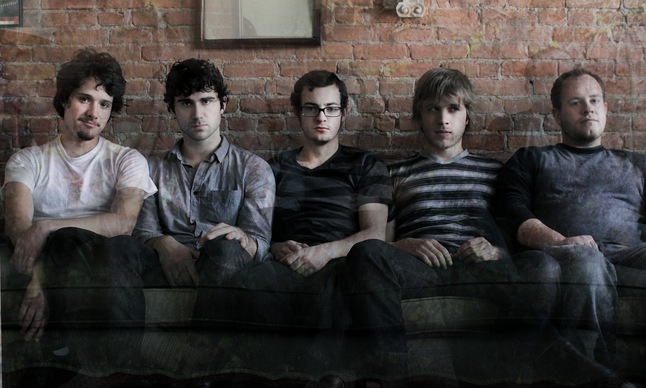 SXSW is located in Austin, Texas, and is recognized as one of the premier music festivals in the country.
The Paths play "indie-ambient rock," according to their drummer, Riley Bean. In addition, The Paths recently released two new songs.
Those can be found at thepaths.org
Below is a review of The Paths while they were performing under the name Rospoem.
"Rospoem is a five-piece band featuring Riley Bean on drums, Cole Corey on guitar and vocals, Ron Thieleman on bass, Michael Skib on keys, percussion and backup vocals, Matias Sturla on guitar, as well as Rob Barger, the band's personal sound engineer.
Hailing from Ann Arbor, except for Matias, who is originally from Buenos Aires, the band cites influences ranging from Radiohead and Bon Iver to The Antlers and Pink Floyd.
One of their songs was prefaced by the entire band babbling into microphones simultaneously, creating an eerie, multi-layered vocal collage into which the song was then introduced.
Rospoem is a very dramatic band with sad undertones that transform into uplifting high-energy jams. They are very good at building upon a theme until their songs reach a climactic, high energy, frenetic pace, all the while being held together by Cole Corey's spacey, Thom Yorke-esque vocals.
"We'd like to start opening for a touring band soon," said Cole Corey. "That's the next step. Convincing an established band to take us on." Considering how polished their sound already is, that next step can't be too far in the future."