Posted on
Tue, Feb 12, 2013 : 10:27 a.m.
'Love Hangover' to help shake off Valentine's Day and your rump
By Ann Dwyer
Valentine's Day is intimidating, even for those who have established relationships. Never mind the worries of having the perfect date, what about the next day?
The champagne headache, the stomachache from too much chocolate, the sluggishness brought on by eating a big dinner, all exacerbated by the sickly sweet smell of flowers in the air. Well, shake it off at the Love Hangover mini-music fest of pop music covers at Woodruff's.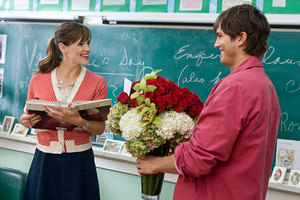 Pop music gets a makeover in the hands of some of your favorite local musicians. In their hands, you'll never hear the likes of Bette Midler and R. Kelly the same.
This show also functions as a fundraiser for 826michigan and HuRAI! 826michigan is a non-profit organization focused on helping students write. HuRAI is the Huron River Arts Initiative, a network of creative people who help others see their creative work come to fruition.
Friday, Feb. 15, 2013. 7 p.m. $8 at the door. Woodfruff's is located at 36 East Cross St., Ypsilanti.