Posted on
Sat, Dec 1, 2012 : 9:32 a.m.
Madeline Miller talks about 'The Song of Achilles' ahead of visit to Nicola's Books
By Jenn McKee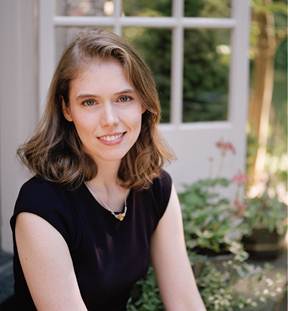 Photo courtesy of HarperCollins
Orange Prize-winning author
Madeline Miller
—who's coming to
Nicola's Books
on Monday, Dec. 3—spent five years working on a first draft of what would eventually be "The Song of Achilles" before throwing the whole thing out.
"There were some dark moments," said Miller, who grew up in Philadelphia and now lives in Cambridge, Massachusetts. "But I also know it was the right thing to do. Once I realized that, I started writing again, and it felt a lot easier."
In "Song," Miller reimagines the story of Achilles from the perspective of his lover and companion, Patroclus. A young prince who's exiled after accidentally killing a nobleman's son, Patroclus finds himself among other abandoned boys in Peleus' palace in Phthia. There, Peleus' son Achilles befriends him, and as the two grow closer and closer, they leave the palace to train with the centaur Chiron, and then must later claim their role in the Trojan War.
This is all more-than-familiar territory to Miller, who has bachelor's and master's degrees in Latin and ancient Greek from Brown University, and who has been teaching both languages for the past nine years. But Miller's passion for and intimacy with these ancient texts also presented a kind of stumbling block when she made her first stab at the novel.
"Because I had been coming from a place of thinking so much about Homer's epic poems, … I'd initially written the story in this epic style," said Miller. "Very much this kind of Aragorn, 'Lord of the Rings' style, … which was completely wrong for a story in which Patroclus is the narrator. He's someone who's pulled into that world reluctantly. … So the characters and much of the story were the same (in the second draft). It was just a matter of finding the voice."
Interestingly, theater acts as a kind of bookend to "Song"'s creation; for after spending about 10 years writing "Song," Miller studied theater at Yale School of Drama; and what inspired the novel at the start was Miller's involvement with a production of Shakespeare's "Troilus and Cressida" (Miller worked as an assistant director).
"That was the first time I'd ever done something creative with these stories," said Miller. "Before that, I'd focused on scholarship, and writing my thesis, … but not how to interact with stories in an artistic way. It was a total revelation for me. I worked with the actor who was playing Achilles, so we were talking through his motivations for everything, and I just found it incredibly exciting. When the play's run finished, I realized I didn't want to stop. I kept wanting to interact with stories in a hands-on way."
Plus, as Miller ventured into writing "Song," she was teaching full time and directing two or three Shakespeare plays a year - a pursuit that subtly paid additional artistic dividends.
"In terms of pacing, character development - I just learned so much about how to tell a story from that," said Miller. "You can't ask for a better teacher than Shakespeare, and I wasn't even aware how much I was learning at the time. But the more plays I directed, the easier the writing came."
One of the reasons Miller wanted to write "Song" was that she wanted to make an ancient story accessible to a broad array of contemporary readers.
"As a teacher, I'll read ancient texts with students, and I absolutely love it when one of them says something like, 'This is so modern. I thought a 3,000 year old story would have no relation at all to my life, but this is moving, and it feels real, even though there are chariots and things like that. It feels alive to me,'" said Miller. "I wanted to write a novel where, if you knew the classics, you'll enjoy it, and there are goodies in there for you, but you also didn't need to have read the classics at all to read it and enjoy it, either."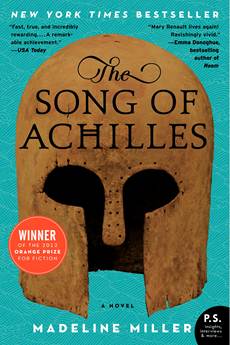 Of course, given Achilles' fame, you might wonder why Miller chose to focus on Patroclus.
"In the early days, it was Achilles' intense grief for (Patroclus) that caught my attention," said Miller. "There's very little about him in 'The Illiad,' … but Achilles' grief after his death affords him this special status - a kind of mystique."
In doing close readings of the texts, Miller was intrigued by the little bit of backstory she could unearth about Patroclus, as well as certain elements of Patroclus' story, including the fact that he's described as "gentle" by two different people after his death - hardly a typical adjective for Greek heroes.
"It was interesting to me that someone who was called 'gentle' would be so close to the greatest killer the Greeks have," said Miller. "You wonder, what's the dynamic there?"
In "Song," Patroclus is shocked and baffled when Achilles taps him, among scores of boys, for companionship. And if you ask Miller why Patroclus appeals to Achilles, she explains that she left this ambiguous in the novel quite deliberately.
"Patroclus is a fairly reliable narrator when talking about the world around him, but he's really bad about reporting on himself," said Miller. "He always feels as though Achilles reached into life and saved him, and there's this mystery about why he does that. (Patroclus) doesn't explain why because he doesn't understand it himself. It's just a form of grace to him, and that's what love feels like. To him, it feels like he hasn't earned it, but it's this lightning strike. As the author, I'd say Patroclus … stands out a little bit because he has the appeal of the outsider, and he's a watcher. … Achilles is used to being fawned over, and here's person jou stands back and just watches him, so he catches Achilles' eye. Because despite his ferociousness, there's a gentleness to Achilles as well. … So they find in each other something that is kindred."
Miller has enjoyed tremendous critical success with "Song." J.K. Rowling named it as her favorite book of the year in an interview, and "Song" won Britain's Orange Prize, which recognizes excellence in writing from female authors around the world.
"It was announced at the ceremony, so it was 'Oscar style,'" said Miller. "They flew us to London, to a party with lots of orange everywhere, and they announced who (the winner) was. … I have to say that I was completely not expecting to win. I was so honored to have been shortlisted with brilliant writers like Cynthia Ozick and Anne Enright. … I was just happy as a clam to be there. So when they said my name, it was like a shock wave went through me."
Miller will appear at Nicola's Books, 2513 Jackson Ave. in the Westgate Shopping Center, at 7 p.m. Monday, Dec. 3. Admission is free.
Jenn McKee is the entertainment digital journalist for AnnArbor.com. Reach her at jennmckee@annarbor.com or 734-623-2546, and follow her on Twitter @jennmckee.