calendar of events
Best Bets:

Make 'Mad Men' cocktails and eat for Community Farm of Ann Arbor this week

Posted on Sun, Sep 9, 2012 : 11:56 a.m.
BEVERAGE
If watching 'Mad Men' makes you yearn for a drink more than anything else, then come to a Cocktail Class at Live/The Last Word (formerly Live at PJ's/Goodnite Gracie's) on Monday to learn about the drinks of the period. 7:30 p.m. This class will focus on applying today's standards for quality in cocktails to some classics like the Old Fashioned, Tom Collins and Manhattan. Prizes will be awarded to everyone who comes dressed in period attire. $35. Register at www.tammystastings.com/shop.102 S. First St., Ann Arbor. 734-623-1443.
ENTERTAINMENT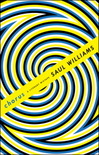 Poet and musician Saul Williams will perform at the Blind Pig on Tuesday. 9 p.m. He has released a book through Simon and Schuster and is going on a spoken-word tour to support it. $15 cover. $25 cover and a signed copy of his book. 208 S. First St., Ann Arbor. 734-996-8555.
MUSIC
Scottish musician Jim Malcolm will be in concert at theTeaHaus on Wednesday. 7:30 p.m. Malcolm doesn't come to the US very often and played to a full house at his last appearance in Ann Arbor. $15 in advance, $20 at the door. 204 N. 4th Ave., Ann Arbor. 734-622-0460.
FOOD
There will be a Benefit Dinner for the Community Farm of Ann Arbor at Cobblestone Farm Center on Thursday. Enjoy food from Zingerman's Roadhouse, a silent auction, and live entertainment by Chris Badynee, a Dearborn bassist who plays on a cardboard box upright bass he invented. Cash bar. $75-$200 in advance. Order tickets at communityfarm2012benefit.eventbrite.com. 2781 Packard St., Ann Arbor. 734-971-8789.