Posted on
Sat, Aug 24, 2013 : 10:19 a.m.
Michigan Theater to launch Monday Funnies film series
By Jenn McKee
With the last days of summer upon us, and the school year about to commence, who couldn't use a weekly pick-me-up?
The Michigan Theater (603 E. Liberty St. in Ann Arbor) will oblige, with a new weekly film series, the Monday Funnies, showcasing classic comedy films from September through December at 7 p.m.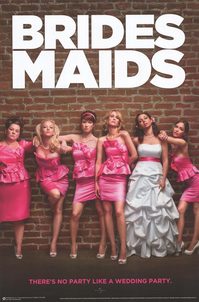 A press release contains complete details.
Michigan Theater film programmer Brian Hunter says the common denominator to the films in the series is smart writing and solid humor. Some attendees might raise their eyebrows at the films included under the "comedy classic" mantle - after all, the aughts weren't that long ago - but "every decade has comedies that make a lasting impression on their viewers," says Hunter. "It doesn't matter if it was released in 1970 or 2010, the fact that it still resonates long after it left theaters makes it a classic."

Monday Funnies will kick off with the Woody Allen award-winning comedy "Annie Hall" on Monday, September 9, at 7 p.m. Pre-show festivities include live music from the Moanin' Frogs, a local saxophone sextet whose repertoire is rooted in the fox trots, rags, character pieces, and waltzes characteristic of early 20th century vaudeville and burlesque shows.

The full series line-up includes:

09/09 "Annie Hall" (1977) 09/16 "Harold and Maude" (1971) 09/23 "Anchorman: The Legend of Ron Burgundy" (2004) 09/30 "Ferris Bueller's Day Off" (1986) 10/07 "Dr. Strangelove or: How I Learned to Stop Worrying and Love the Bomb" (1964) 10/14 "Monty Python and the Holy Grail" (1975) 10/21 "Young Frankenstein" (1974) 10/28 "Shaun of the Dead" (2004) 11/04 "The Blues Brothers" (1980) 11/11 "Bridesmaids" (2011) 11/18 "The Graduate" (1967) 11/25 "This Is Spinal Tap" (1984) 12/02 "Love Actually" (2003) 12/09 "Bad Santa" (2003) You can find more information at michtheater.org/series/monday-funnies.
Jenn McKee is an entertainment reporter for AnnArbor.com. Reach her at jennmckee@annarbor.com or 734-623-2546, and follow her on Twitter @jennmckee.