Posted on
Wed, Oct 3, 2012 : 1:22 p.m.
Michigan's best haunted house: Search gets under way this week
By Bob Needham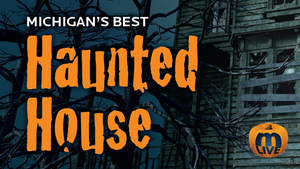 The nominations have been taken and the polls conducted, so now
MLive
's search for Michigan's Best Haunted House really gets going—with
visits to all the contenders
.
As it turns out, Washtenaw County will have two representatives among the finalists: Brandywine Cemetery in Ann Arbor and Night Terrors at Wiard's Orchards in Ypsilanti Township. With more than 1,000 votes cast in our online poll, voting stayed close between those two, with Brandywine ultimately nudging out a win. But since the results were so close, we decided that visits to both were in order.
Statewide entertainment reporter John "Gonzo" Gonzalez is leading this project, and today he released his schedule for on-site visits. He starts this weekend, and he'll be coming to Washtenaw County—with AnnArbor.com staffers along for the ride—on Friday, Oct. 19. (Although Brandywine Cemetery doesn't open to the public until Oct. 30, the groundskeeper has graciously agreed to have things ready early for us.)
Check out Gonzo's full itinerary here, and keep watching AnnArbor.com and MLive for the latest developments. A winner will be named just in time for Halloween.