Posted on
Sat, Nov 12, 2011 : 7:21 a.m.
Misfire 'J. Edgar' a low point for Eastwood, DiCaprio
By AnnArbor.com Freelance Journalist
J Edgar
Now showing at Rave, Quality 16, Brighton
Review by Jeff Meyers of the Metro Times
Grade: C-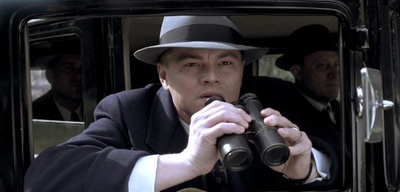 Look,
Clint Eastwood
is a talented guy, but there's been an impatient, half-realized aspect to his recent work that suggests a filmmaker on artistic autopilot. Or maybe the guy is just tired. "Changeling," "Invictus," "Hereafter" and even "Gran Torino" (which was saved by Clint's spirited performance), have all been shapeless, lumbering affairs that sported interesting ideas but fell short of excellence because of their obvious and chaotic executions. "J. Edgar" probably represents Eastwood's least convincing film to date.
Emulating "Citizen Kane," even in the best of circumstances, is a dicey proposition. More the aspiration of 24- than 84-year-old filmmakers, it's hard to imagine anyone believed
Leonardo DiCaprio
in bad old-man makeup and a 39-day film shoot are enough to do the job.
Read the full review here