Carla Milarch column
on stages:

'Burn This' at Performance Network, 'The Aleph Complex' at Mix Performance Space

Posted on Wed, Aug 1, 2012 : 10:04 a.m.
Is it me, or should we just dub August 1 the official "Oh my gosh, summer's almost over" panic day? In just four short weeks, vacations will be wrapping up, kids will be heading back to school, and (thank goodness) the 2012-2013 theater seasons will be ready to launch!
But let's not get ahead of ourselves, there's still one more glorious month to enjoy and plenty of summer theater with which to do it. From light and lively musicals in the park, to a world premiere in a barn (OK, it's really a Carriage House) to the hot and steamy "Burn This," sure to steam up the windows at Performance Network, the remaining summer offerings are romantic, thought-provoking and sexy.
Ah, Summertime. The livin' sure is easy.
Show: "The Aleph Complex" by Deborah Yarchun, one-time event, August 2 at 8 pm Company: The New Theatre Project Type of Company: Pre-professional Recommended ages: 12+ Venue/location: Mix Performance Space, 130 W. Michigan Ave., Ypsilanti Description: To save herself from her chronically obsessive thoughts, Nicky converts them into sounds so she can fall asleep to the sound of rain. This works until, during a bout of crippling social anxiety at college, a thought about her mother turns into a vicious storm. While searching for self-help books for her mother at the last Borders Bookstore on the planet, she meets Borders Guy, the last Borders employee on the planet, who introduces her to the mysterious Aleph, a Borges-inspired point of overwhelming omniscience he guards in the back of the store. Fun fact: Jorge Francisco Isidoro Luis Borges, known as Jorge Luis Borges, was an Argentine short-story writer, essayist, poet and translator born in Buenos Aires. His work embraces the character of unreality in all literature. For tickets and information: www.thenewtheatreproject.org/
Show: "Pretty Fire" by Charlayne Woodard, through August 4 Company: Threefold Productions Type of Company: Pre-professional Recommended ages: 16+ Venue/location: Mix Performance Space, 130 W. Michigan Ave., Ypsilanti Description: The show follows one woman's struggle to find her voice in a small suburb of New York during the Civil Rights era. Woodard's one-woman show is a non-traditional theatrical piece, separated into a series of short vignettes that transports audiences back home, wherever that may be. More information Fun fact: Threefold Artistic Director Sarah Lucas is a recent graduate from Eastern Michigan University who holds two B.F.A degrees in Theatre Arts and Literature. Sarah recently directed the much acclaimed "Equus" at The Blackbird Theatre. For tickets and information: www.threefoldproductions.org
Show: "Office Hours" by Griffin Johnson, through August 4 Company: Carriage House Theatre Type of Company: Pre-professional Venue/location: Carriage House Theatre, 541 Third St, Ann Arbor Recommended ages: 12+ Description: His college may be deep in debt, but so far Professor Stephen Steinway, the chair of philosophy, has kept his department afloat in spite of lazy undergrads, Machiavellian grad students, ham-handed administration, and the looming menace of romance - which is why it feels so unfair when he discovers that the department is being sold to a mysterious financial corporation and its sociopathic CEO. As Professor Steinway struggles to keep the sludge of business out of his ivory tower, his well-kept department quickly goes mad around him in a caustic black comedy about love, language, politics, fish, and whether it's ever safe to cast the first stone when you call someone a parasite. More information Fun fact: An "eclectic, challenging, and antique venue", Carriage House Theatre is located on Third Street between Jefferson and Madison, an easy stroll from downtown and only four blocks from the lovely Washtenaw Dairy For tickets and information: carriagehousetheatre.weebly.com , CHTheatreA2@gmail.com
Show: "She Loves Me" Book by Joe Masteroff, Music by Jerry Bock and Sheldon Harnick, through August 11 Company: The Penny Seats Theatre Company Type of Company: Pre-Professional Venue/location: West Park bandshell, off Seventh Ave. between Huron and Miller, Ann Arbor Recommended ages: All ages Description: She Loves Me is a beloved 1963 Broadway musical written by a trio of the genre's best composers. It tells the story of two workplace rivals who spend their days bickering and their nights falling in love as secret pen pals, while their quirky coworkers deal with a spate of other problems. The show is based on the play "Parfumerie," by Miklos Laszlo, which was also adapted cinematically three times: "The Shop Around the Corner," with Jimmy Stewart and Margaret Sullavan; "In the Good Old Summertime," with Judy Garland and Van Johnson; and "You've Got Mail," with Tom Hanks and Meg Ryan. More information Fun fact: Three years after "She Loves Me" opened on Broadway, when Hal Prince gained control of the rights to John Van Druten's play I Am a Camera, he hired book writer Joe Masterhoff. With lyrics and music by Kander and Ebb, Cabaret won the Tony for Best Musical and ran for 1165 performances. Special ticket offer: Find the Penny Seats ad in the Observer and get $1 every ticket! Picnic meals are also available for pre-order via their website, and their catering partner, What's Cooking Ann Arbor. Picnicking begins at 5:30pm, 90 minutes before show time.
Show: "Fiddler on the Roof" music by Jerry Bock, lyrics by Sheldon Harnick, book by Joseph Stein, through August 12 Company: The Encore Musical Theatre Company Type of Company: Equity Special Appearance and non-Equity Venue/location: The Encore Musical Theatre Company, 3126 Broad Street, Dexter Recommended ages: All Description: In the village of Anatevka, Tevye, a poor dairyman, tries to instill in his five daughters the traditions of his tight-knit Jewish community in the face of changing social mores and the growing anti-Semitism of Czarist Russia. Rich in historical and ethnic detail, the beloved show has touched audiences around the world with its humor, warmth, and honesty. Article from Encore Michigan Fun fact: A chance encounter with Zero Mostel led book writer Joe Stein to start writing for radio personalities, including Henry Morgan, Tallulah Bankhead and Jackie Gleason. He later started working in television for Sid Caesar when he joined the writing team of Your Show of Shows that included Woody Allen, Mel Brooks, Carl Reiner, and Larry Gelbart. For tickets and information: www.theencoretheatre.org, 734-268-6200 Special ticket offer: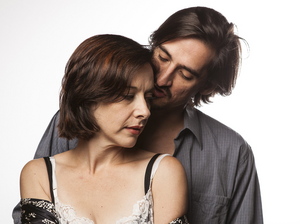 Show:
"Burn This" by Lanford Wilson, through September 2
Type of Company:
Professional Equity (SPT)
Recommended ages:
16+, contains adult language and content
Venue/location:
Performance Network Theatre, 120 East Huron, Ann Arbor
Description:
This explosive play, set in 1986 Manhattan, captures the recklessness of that decade. Pale, a coke-snorting, Jersey restaurant manager, and Anna, an up and coming choreographer, meet when her roommate Robbie, Pale's brother, dies. As the passions ignite, Pale's intense and troubled personality emerges. Menacing, profane, dangerous and yet oddly sensitive, Pale is both terrifying and fascinating. When Anna retreats into her work, he pursues her relentlessly, setting off an inferno of rage and desire that threatens to consume them both.
Preview from AnnArbor.com
Fun fact:
Lanford Wilson postponed the Broadway production for a year, in order to get John Malkovich for the key role of Pale. The Performance Network production had been back-burnered since 2005, until actor Darrell Glasgow returned from New York to play the role.
For tickets and information:
www.performancenetwork.org/
Show: "On Golden Pond", by Ernest Thompson, through September 1 Company: Purple Rose Theatre Company Type of Company: Professional Equity (SPT) Venue/location: 137 Park Street, Chelsea Recommended ages: 13+ (some mature language) Description: This charming love story follows Ethel and Norman Thayer as they return to their summer home in Maine. Their respite is interrupted by the unexpected arrival of their estranged daughter, her fiance, and his teenage son. Over the course of the summer, an unlikely friendship develops between Norman and the boy, which sparks a renewed zest for life in the Thayer family. In the twilight years of marriage, Ethel and Norman rediscover the joy and romance of every day living. Review from the Jackson Citizen Patriot Fun fact: John Peakes, who plays Norman, was the co-founder of Lansing's BoarsHead Theater, which he ran for nearly 40 years. For tickets and information: 734-433-7673 or www.purplerosetheatre.org