Posted on
Thu, Oct 7, 2010 : 3:10 p.m.
Where are the best family photo spots in Washtenaw County?
By Tammy Mayrend
Tammy Mayrend | contributor
I think one of my favorite things to do during the fall, is to take outdoor photos of my children. I actually search for unique, but beautiful locations to capture the moments. Maybe it's the changing of the leaves or knowing that we're about to be concealed in darkness for the next four or so months, however I instantly get the "itch" to grab the camera and get snappy!
Feeling a little unsure of your skills behind the camera lens? Don't worry.
"Try to capture natural moments and true personalities in a relaxed setting and don't worry about a perfect portrait, that's what professional are for," said Kimberly Kratzer of Captured Memories by Kimberly. "Find one small area where you can capture your child's photo. A nice tree, a colorful fence, a small area within a park. You don't need much space to create beautiful moments that you'll have for a lifetime."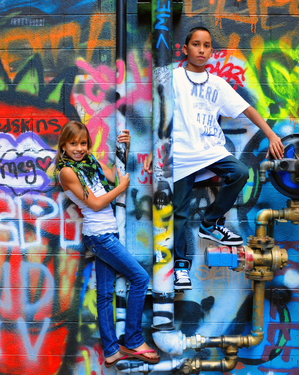 Photo by Captured Memories by Kimberly
Still intimidated getting behind the lens? Here are some tips to get you started.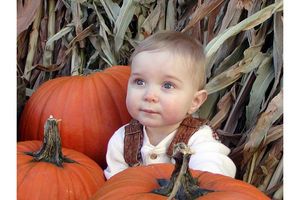 Tammy Mayrend | contributor
Be Candid: Sometimes the best and most cherished shots are not of your child's face, but of them in the setting, walking away from you, or absorbed with something in the setting. The beauty of digital photography is that you can delete what you don't want to keep, so just keep snapping until you find that one glimpse into your child's life.
Action is Key: Many digital cameras have an action setting used for sports, if the light is good, switch to the action setting and let it fly! Rapidly snapping photos guarantees you'll get at least one great photo or a fun succession of action that can be used for the scrapbook!
Get at the Child's Level: Standing above children distorts their image. To get realistic proportions, get on your knees, sit or crouch to their level while taking their photo.
Zoom Zoom: Eliminate the clutter in the background of the photo by carefully considering what is behind your kids - It will mean a clear, crisp, clean photo you will have forever.
Timing is Everything: Check the light. The best time to take photos outdoors is the first or last hours of daylight or when the light is soft, warm and diffused. Bright sunlight will increase the chance that your children are squinting and may create a harsh lighting effects and strong shadows or washed-out complexions.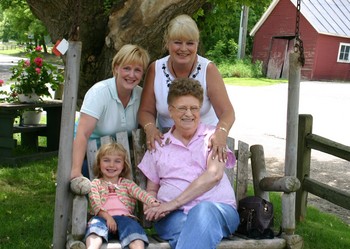 Photo by Fran Cray
So where can you go to capture some great images? Everywhere really. Keep your eyes open when driving, you'd be surprised at what you'll find. To get you started however, here are some of my favorite locations to take photos of my children. (In no particular order!)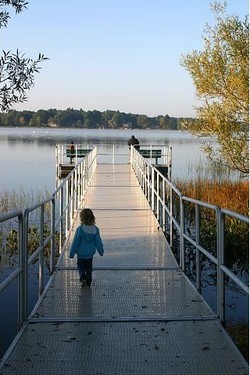 Tammy Mayrend | contributor


Wiard's Orchard (Ypsilanti)


Jenny's Farm Stand (Dexter)


Parker Mill (Ann Arbor)


Prospect Park/Frog Island Park (Ypsilanti)


Hudson Mills (Dexter)


Domino Farms (Ann Arbor)


University of Michigan Law Quad (Ann Arbor)


Bandameer Park (Ann Arbor)


Barton Dam (Ann Arbor)


The Arb (Ann Arbor)


Matthaei Botanical Gardens (Ann Arbor)


Dixboro General Store (Dixboro)


Areas throughout Depot Town (Ypsilanti)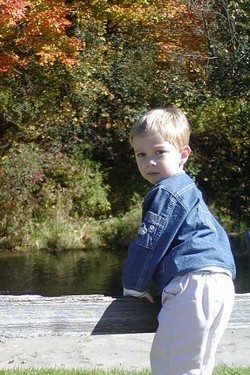 Tammy Mayrend | contributor
So where are your personal favorite locations for family photo ops? Do you stop somewhere along the road when you see a picturesque back-drop? Where do the colors and setting best capture your family? Where should I head next for fun photos? It's supposed to be beautiful fall weather this weekend, so get out there and get snappy; years from now you will be glad you did!
Tammy Mayrend is a search marketing professional and mother of two who blogs on low-cost local activities, events and Ann Arbor area freebies for families at annarbormom.com. She apparently takes so many photos of her children that they now run from her when the camera comes out!