Posted on
Fri, Nov 20, 2009 : 4:30 p.m.
Family negotiates no-homework deal with school
By Jen Eyer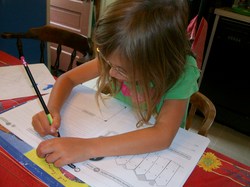 After two years of battling with their kids' school over what they felt was too much homework, a couple in Calgary, Alberta recently hammered out a deal with the school effectively banning homework for their children.
ABC News reports that the Milley family's two school-aged children, Spencer, 11 and Brittany, 10, will no longer receive the roughly hours-worth of homework they had been getting each night. (The school's current guidelines call for 10 additional minutes of homework per grade, per night).
The contract spells out the responsibilities of both the teacher and the student. Brittany and Spencer will not have work sent home, and must be graded on what they do in class. For their part, the two tweens must read daily and complete all work assigned in class. And they must practice a musical instrument at home.
In this article in the Vancouver Sun, the family is quoted as saying instead of doing busywork, the children now have time to focus on their weaknesses.
I think this seems reasonable, though considering our oldest child is only in first grade, my experience with homework as a parent is pretty limited. In kindergarten, homework was occasional. Now, in first grade, our daughter gets a homework sheet plus a leveled reading book most nights. She usually enjoys the work, so it hasn't been a hassle. And if we're too busy — which has happened a few times so far this year — it's not a big deal if she waits a day to complete it.
What has your experience with homework been so far? Take our poll below, or leave a comment.