Posted on
Fri, Nov 18, 2011 : 6 a.m.
Ideas for celebrating November as Picture Book Month
By Angela Verges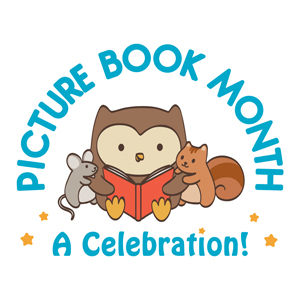 Angela Verges | Contributor
Have you heard? November is Picture Book Month.
I just found out, but it's not too late to get on the ban wagon. Picture book month was started by author Dianne de Las Casas. The idea behind this celebration is to promote literacy and encourage reading. My kids are past the age of picture books, but I still love them (the books and my kids).
What can you do to celebrate picture book month? Anything you can do to make reading fun is a good start. Check out the list of ideas I gathered from friends. You can experiment with ideas from the list and add a few of your own.
The following are ideas to jumpstart your celebration of picture book month:
• Dress up as a book character as you read a story to your child.
• Have your child create his own picture book. An older child can do this then read it to a younger sibling or to mom or dad.
• Visit your local library for story time.
If you would like more information on picture book month, visit www.picturebookmonth.com.
The website features essays from "picture book champions" who are leaders in the children's literature community. These contributors include: Jane Yolan, Leslie Helakoski, Peter Brown and Eric A. Kimmel, to name a few.
In an interview, Diane de Las Casas was asked what was the most important message for picture book month.
Her answer was, "I believe that the important message of picture book month is that the picture book is an enduring piece of literature, a magical combination of words and art, whose impact on literacy is unparalleled."
You can read the full interview at: www.blog.schoollibraryjournal.com/practicallyparadise/2011/11/13/dianne-de-las-casas-interview/.
Picture book month is a good time to introduce a young child to the magic of reading and encourage an older child to continue reading.
What are your ideas for celebrating picture book month?
Angela Verges is a writer, mother of two and a picture book fan. She can be reached at awritersdream41@yahoo.com.