Posted on
Sat, Mar 27, 2010 : 12:06 p.m.
Comfort for the grieving heart
By Heidi Hess Saxton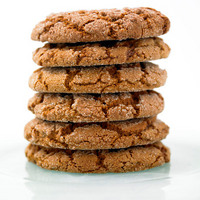 I felt as though I was swimming through Jell-O as my car pulled up to the stop light. No sooner had the light change registered on my addled brain, the driver behind me leaned on the horn - long and loud. A few blocks later, the road split, and the "beeper" pulled around, coming to a stop beside my vehicle. She had dark glasses and a sour expression as she cautiously peered at me out of the corner of her eye.

Rather than do something to incite additional road rage, I smiled and waved in my friendliest fashion. Then I rolled down my window and motioned her to do the same. Reluctantly, she did.
"Hello! I'm so sorry about the light," I began. "I was just at a funeral, and I guess it shook me more than I realized."
The woman's shoulders sagged visibly. "I'm sorry for beeping," she said. "My brother died yesterday, and I'm not myself. I'm sorry for your loss."
The light changed, and our cars pulled away from one another. Each of us still carried a burden of grief - but thanks to our exchange, the added burden of anger was gone.
***
This week Christians observe Holy Week, which commemorates the final week in the life of Christ - from the thrill of Palm Sunday, through the horrific ordeal of Good Friday, to the triumph of Easter Sunday. After this week, I'm especially mindful of those who supported Jesus as he walked the Via Dolorosa: Simon of Cyrene, who shouldered the weight of the cross temporarily and Veronica (whose deeds are not explicitly recounted in Scripture), who wiped Jesus' face of sweat and blood. Finally, I remember the "beloved disciple" who did not forsake the Lord in his final moments, but stood alongside Jesus' mother and offered her his support as she endured what must have been every bit as painful as what Christ endured - watching her son's execution, without the power to alleviate his suffering in any way.
This week a friend of mine is trudging her own Via Dolorosa. An adoptive mother with two small children, for months "Deb" struggled to attend to her critically ill mother - who until recently had been Deb's constant companion and support. As the illness progressed, Deb was forced to make increasingly difficult choices. And when her mother died, in one sense Deb's ordeal was over. In another, it has only begun. As a Christian, Deb believes she will see her mother again. As a daughter, she is bereft.
Do you have a friend or loved one who is enduring a similar struggle? Over at "Extraordinary Moms Network," you can find my recipe for "Comfort Cookies," a central component of a family tradition called the "Comfort Box."
When you want to encourage someone long-distance, these pretty boxes - filled with cookies, tea, a good book and other pampering items - are sent a week or so after the funeral, or to commemorate a particular difficult milestone such as the first birthday or anniversary after a loved one has past. We cannot take away the burden entirely. But a gentle and timely gesture like this one can go a long way to let your friend know that she is not alone in her grief.
Have a blessed Holy Week!

Heidi Hess Saxton is a contributor to the AnnArbor.com Parenting channel and founder of the "Extraordinary Moms Network," an online resource for adoptive, foster and special needs parents. You may reach her at heidi.hess.saxton@gmail.com