Posted on
Tue, Feb 15, 2011 : 11:30 a.m.
Fit Mommy: The right to 'bare' arms
By Eva Johnson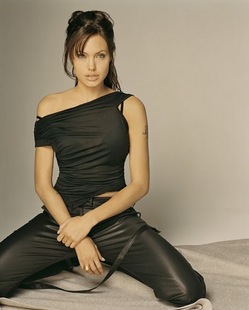 photo by picasa web user Abhishek Solanki Gallery
The founding fathers of our country were concerned about our guns, and so am I! Do you have the right to bare those arms? Or, are you just glad that winter is approaching and you can feel free to conceal them? Here are my tips so that by next "tank top season," you can show those arms off with pride!
1) Forget spot toning and stick to overall weight loss. That's right, you can't spot-tone arms. You need to reduce your body fat with a sensible diet and cardio regimen.
2) Strengthen the biceps: For biceps, I recommend the isometric biceps hold. Just curl up, as you would normally, but hold it when your arm is parallel to the floor. Hold on one side, while completing full reps on the other side. Then switch.
3) Strengthen the triceps: Skull crushers are my favorite triceps toner right now. Though they sound awful, they are not! Lay on a bench or the floor and find a fairly heavy dumbbell, at least eight to 10 pounds. Lift arms back until your forearms are perpendicular to the floor. Then bend your elbows, bringing the weight down over the back of your head and lift back up. Keep forearms still during these reps. Try to complete two sets of 12.
4) Forearms are important too! Try wrist curls to keep your forearms toned.
5) Remember the power of contrast. If your shoulders, upper back and arms are toned, your waist will look smaller! It's true!
Be strong and work those guns! We'll see them next summer, right?
Eva Johnson is an ACE (American Council on Exercise) certified personal trainer, who is ready to get rid of the sweaters and put on a tank top! She lives in chaos with her husband and two boys. To see her complete blog about how to stay sane and in shape in the real world, visit www.fitnessbyeva.com.