Posted on
Tue, Dec 1, 2009 : 9:46 a.m.
Found: A peanut butter and jelly alternative that my kids will eat
By Jen Eyer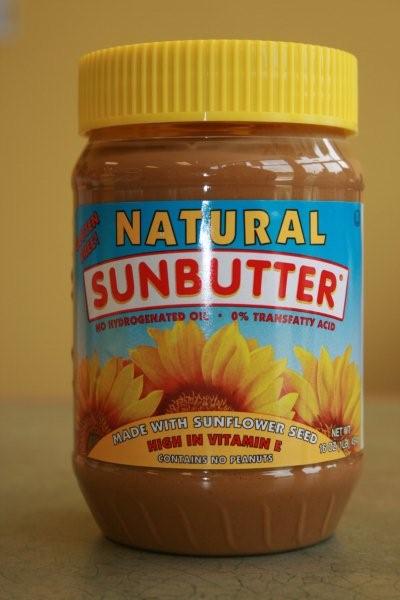 My kids are classic picky eaters. They survive on a diet of mac and cheese, grilled cheese, peanut butter and jelly and bagels. I've
had issues with that
over the years but have basically
made peace with it
.
However, it does present a problem for packing school lunches. Mac and cheese and grilled cheese obviously can't be made in the morning and consumed at lunch (not by my kids, anyway), and peanut butter, while not banned, is discouraged at Belle's school out of consideration for students with life-threatening allergies (a group that includes a good friend).
So, Belle has been eating a lot of bagels. A LOT of bagels.
We tried soy butter, but the kids hated it — and I don't blame them. We tried sunflower seed butter, which I think is delicious, but the kids didn't agree.
Then a few weeks ago, a friend of mine shared her sunbutter secret: Mix it with liberal amounts of maple syrup and cinnamon.
The next day, I whipped up some sandwiches, with the sunbutter, syrup and cinnamon concoction on one side, and spiced peach jam on the other. And voila! The kids loved their new SSJ sandwiches.
Since then, I've been alternating SSJ's with bagels, and Belle's been much happier about lunch.
Now, what else can I add syrup and cinnamon to?
Jen Eyer is on the Community Team at AnnArbor.com. She can be reached at 734-623-2577 or jeneyer@annarbor.com, or you can visit her at 301 East Liberty.