Parenting:

9 ideas for making this Mother's Day memorable

Posted on Thu, Apr 28, 2011 : 7 a.m.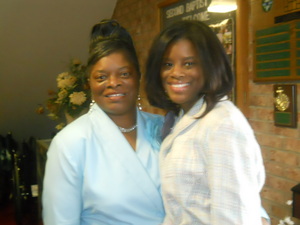 Angela Verges | Contributor
What is your fondest memory of Mother's Day and what made it special? One Mother's Day, I told my son I wanted to go somewhere special for dinner. He was 7 years old at the time and said, "We can go to McDonald's."
I told him I wanted to go somewhere different. His quick-witted response was, "We can always go to Wendy's."
Obviously we'd had fast food too many times.
Some moms like to celebrate their special day with breakfast in bed, a pampering day or something as simple as having the kids help around the house. Other moms place more emphasis on celebrating their moms. Whether you celebrate Mother's Day with your immediate family or with your mom, it can be memorable without spending a lot of money.
An article at ehow.com gives a list of instructions on "How to Celebrate Mother's Day in Meaningful Ways." Some of my favorite tips include the following:
Write and frame Proverbs 31:10-31: Write this proverb about a virtuous wife in calligraphy and frame it. Add an engraved plate to commemorate your mom or special mom figure.
Send her on a treasure hunt: Use notes placed in special spots to lead her to a special surprise. It could be a gift, a dinner or whatever your imagination can conceive.
Plant flowers: Springtime is the best time to buy her favorite flowers or plants and plant them around the yard for her.
Read her a special poem aloud: Write one of your own or find one from a book at your local library.
Honor your mother's memory if she is no longer living: Donate to her favorite charity or spend the day working for her favorite cause.
Find out if she needs something finished: Find out what it takes to get a project done and do it.
In addition to the above tips, ask the kids what they would like to do for mom. When I asked my son, he gave the following ideas:
Give her flowers, balloons and a card.
Make a happy Mother's Day banner.
Have someone keep her out of the house (shopping), while a party is set up. Be sure to have a cake and her favorite foods.
No matter what you decide to do for Mother's Day, the most important idea is to spend quality time with the ones you love. Any day is a good time to honor your mother and create a memorable experience.