Posted on
Mon, Apr 22, 2013 : 10:02 a.m.
Kerrytown concert on rare 1835 piano will benefit GLPAA
By Susan Isaacs Nisbett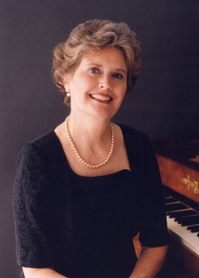 Have piano, will travel.
But not that far.
It wasn't too long ago that the superb Ann Arbor keyboardist and pianist Penelope Crawford would tote her historic pianos on tour, hither and yon.
"I'm less eager to drag my pianos around the country now," Crawford said in a recent phone call.
But that doesn't preclude a wee trip from her Ann Arbor home to the Kerrytown Concert House. So Friday evening, you'll find her—and her 1835 Viennese Conrad Graf piano—at KCH for a concert to benefit Great Lakes Performing Artist Associates, a non-profit agency founded here in Ann Arbor in 1978 to develop the musical culture of the Great Lakes region and further the careers of regional artists. Crawford was on the GLPAA roster from the beginning, first with chamber music ensembles and then as a soloist.
PREVIEW
GLPAA Benefit
Who: Penelope Crawford, fortepiano.
What: Concert of Beethoven and Schumann on an 1835 Graf piano. All proceeds benefit the Caravan program of Great Lakes Performing Artist Associates.
Where: Kerrytown Concert House, 415 N. Fourth Ave.
When: Friday, April 26, 8 p.m.
How much: $15-$30, with $5 tickets for students. Reservations available from kerrytownconcerthouse.com or by phone at 734-769-2999.
"I was probably among the first people they signed on, when Joan Lettvin founded the organization," she said.
She stayed with GLPAA until five years ago, when the appeal of lugging instruments around to multiple venues paled. Still, the piano she's taking to KCH Friday for this concert—funds from which go to GLPAA's "Caravan" program of concerts in schools in the region—is not the smallest of the five historic instruments she owns.
But its pedigree and age make it the perfect instrument for the program she'll play: Beethoven and Schumann. On the bill are two Beethoven piano sonatas, Op. 78 and Op. 101, and Schumann's beloved "Kinderszenen" and "Arabesque."
In addition to playing these works, Crawford will talk about her instrument and its characteristics.
Crawford's Graf piano is a 6 1/2 octave instrument, but the size of its keyboard is just one of the factors that distinguishes it from the modern piano, with its seven-plus octaves (88 keys). Her instrument was one of the many pianos made by Graf, who made pianos for the two composers on Crawford's program, Beethoven and Schumann, among others.
"Beethoven had a Graf, just an earlier model," Crawford said. "And Schumann's piano was four years later than this one." But the differences between Crawford's Graf and Beethoven's and Schumann's are nothing compared to how it differs from your modern Steinway, for example.
"The most significant difference," she said, "is the tone of the modern piano, which is made to sustain a long time and is also made to be homogenized—to sound the same throughout the whole range," from top to bottom.
That's not the case with instruments like the wood-framed Graf, where the different colors of different ranges of the piano are meant to be exploited by composer and player.
And because the sound does not sustain like that of a modern instrument, "you can do things more related to speech and rhetoric on these instruments," Crawford said. "All the rhetorical details, the punctuation and asides, are easier to do on these instruments."
Crawford is no stranger to the modern piano, though. Her grandfather bought her a Steinway grand when she was 7, so she grew up playing the instrument that graces the stage of most of the world's great concert halls.
In the 1970s, though, when she got interested in early keyboard instruments, including the harpsichord, she sold her Steinway. Her children were in elementary school at the time, and she thought, oh, they'll be so sad to see it go.
Instead, "They started turning cartwheels and saying, 'Isn't it grand to have all this space?'"
Since then, other instruments have come to occupy its place, each representing a different period and national style. The Graf joined her collection in the mid-'90s, courtesy of a restorer who bought it from the daughter of a school teacher in Sweden. The school teacher had bought it to prevent someone else from turning it into a table. The restorer brought the piano to the early music exhibiton in Boston.
"When I sat down to play it, it brought me to tears, it was such a beautiful piano," Crawford said.
"It has changed my life," she added. "I've taken such a different direction since I got it, with chamber music and recordings."
And with concerts like Friday's, Crawford gives listeners a chance to experience the music as it might have sounded to audiences of Beethoven's and Schumann's time. "
"The instrument makes the music make a lot more sense," she said.