Posted on
Fri, Mar 8, 2013 : 2:04 p.m.
'Power of Purses' event to help women reach their potential
By Ann Dwyer
Any woman you pass on the street, maybe even someone you know, may need assistance in unseen ways. It's these very women you could help at the sixth annual Power of the Purse event.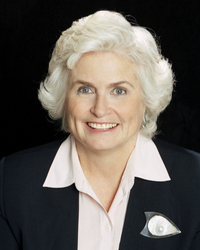 The Women's Initiative hosts the event to bring together women for an evening of food and purses in order to fund grants that will allow women to achieve their potential.
"Through the Power of the Purse, we are building a group of dynamic business and community leaders who are committed to igniting the power of women to advance the common good," according to a news release.
Eastern Michigan University Regent Beth Fitzsimmons will be this year's Woman of the Year.
Wednesday, March 13. 5:30-7:30 p.m. $50. Register online: http://washtenawpowerofthepurse.eventbrite.com/#. Student Center Auditorium, EMU, 900 Oakwood St., Ypsilanti. 734-487-1157.