Posted on
Tue, Aug 14, 2012 : 5:34 a.m.
Stars of Russian Ballet returning to Power Center
By Susan Isaacs Nisbett
For all the great dance performances that Ann Arbor hosts, there's still a lacuna. Performances featuring the great 19th century ballet classics, or even those of the 20th, are few and far between here in Tree Town.
Into that breach leaps Novi's Academy of Russian Classical Ballet, which, for the third year in a row, presents a glittering "Stars of Russian Ballet Gala" at Power Center.
This year's edition, masterminded by Sergey and Jessica Rayevskiy, the husband-wife team heading the Academy —recently named as Michigan's Official Best Ballet Academy by Media World USA Best Of Series—takes place at Power Center Saturday evening at 7 p.m.
Judging from last year's sold-out performance, there's a hunger for what the Rayevskiys are offering.
PREVIEW
Stars of Russian Ballet Gala
Who: Stars and rising stars from companies such as San Francisco Ballet, the Mariinsky Theatre, the National Ballet of Ukraine, the Royal Ballet of Flanders and Berlin Ballet.
What: A program of excerpts from classical and contemporary ballets. Presented by Russian Artists International/the Academy of Russian Classical Ballet.
Where: Power Center for the Performing Arts, 121 Fletcher St.
When: Saturday, Aug. 18, 7 p.m.
How much: $48-$68, through Michigan Union Ticket Office, (734) 763-8587, or online.
"I think that any time you can see dancers of this level, it's just really exciting," said Jessica Rayevskiy, who received her early training with Carol Radovic right here in Ann Arbor, before going on to the Kirov Academy and the Sarasota Ballet. "And the show is unique because it's not only the traditional beloved classical pieces, but we try to mix in contemporary pieces and pieces that are not so well known here and some of the classical pieces that you don't see so often."
That hunger for the repertoire and the tradition it represents is not limited to the stage. During August the Rayevskiys' studio, which after eight years has just moved to larger quarters in Wixom, hosts a two-week Russian ballet intensive that brings dancers 8-18 from as far away as Japan to study with a star-studded faculty. And some of those dancers will join those stars on the Power Center stage, too, to open Saturday's show.
Among the pros will be guests like Anton Korsakov of the Mariinsky Theatre, an Honored Artist of Russia and a star of the Kirov Ballet. He had to miss last year's gala but has been a frequent guest teacher for the Rayevskiys.
"He and Sergey were classmates at the Vaganova Academy and have known each other since they were 10-years-old," Jessica Rayevsky said. The Vaganova Academy is the famed school that produced dancers like Rudolf Nureyev and Mikail Baryshnikov.
Other principals and soloists from the famed Mariinsky will also be on stage, as well as dancers from the National Ballet of Ukraine and, stateside, from the San Francisco Ballet. As was the case last year, some of the dancers are home-grown (as in Michigan), and even trained by the Rayevskiys.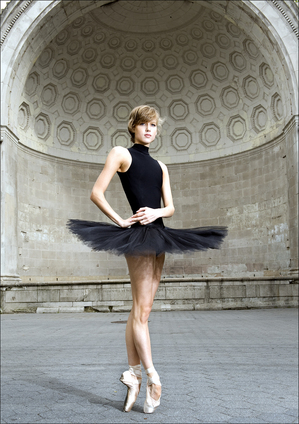 "It's so important to highlight dancers who come out of Michigan since there's no company in the metro area that allows students to see where they can go," said Jessica Rayevskiy.
Courtney Richardson (of Brighton) comes from the Royal Ballet of Flanders; Patricia Zhou (Northville), represents Berlin Ballet, as does Haley Schwan (Howell).
American Keenan Kampa, a rising star who is the first American to both graduate from the Vaganova Academy and receive a contract from the Mariinsky (where she currently dances), is the evening's "Giselle."
In addition to "Giselle," other ballets represented by solos, pas de deux and ensembles include: "Carmen," "La Bayadere," "Don Quixote" and "Le Corsaire." There's also less usual repertoire, including excerpts from "Diana and Acteon" and the "Flames of Paris" (the latter a great Russian 20th century staple), and exciting and poetic contemporary works like Christopher Wheeldon's "After the Rain" and David Dawson's "A Sweet Spell of Oblivion."
The production values last year were excellent, and well, the dancing and dancers offered a worthy and exhilarating evening of ballets, past and present. It did Terpsichore proud, and I suspect this year's show will do the same.