Posted on
Mon, May 14, 2012 : 5:59 a.m.
'Prey' author John Sandford slated to come to Nicola's Books
By AnnArbor.com Staff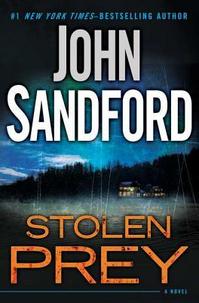 John Sandford
, also known as Pulitzer Prize winning journalist
John Camp
, is coming to Nicola's Books, at 2513 Jackson Ave., on Thursday, May 17 at 7 p.m. to promote his newest thriller, "Stolen Prey." The event will feature a talk, Q&A, and book-signing.
Sandford's wildly popular Prey novels have made him a New York Times bestselling author and a writer's writer among his peers.
At the core of the series is Lucas Davenport, whose instincts, experience, and grit make him a crack detective, even while wearing his signature designer duds. In Sandford's newest thriller, "Stolen Prey" (slated for release on May 15), Lucas is back, and the story is filled with signature Sandford elements: inventive plots, complex characters, and the kind of edgy, brisk pacing that keeps readers riveted through the final pages. A Renaissance man whose passions include art, photography, archaeology, and the great outdoors, Sandford is that rare writer who mixes humor and tension expertly in each of his novels.
Last year in Entertainment Weekly Stephen King wrote, "If you haven't read Sandford, you have been missing one of the great summer-read novelists of all time…Sandford writes real-guy novels, but—judging by my wife and her sisters—real girls like him, too."