Posted on
Thu, Sep 5, 2013 : 6:14 a.m.
'Prince Avalanche,' 'Riddick,' 'Annie Hall' and more at the movies
By Jenn McKee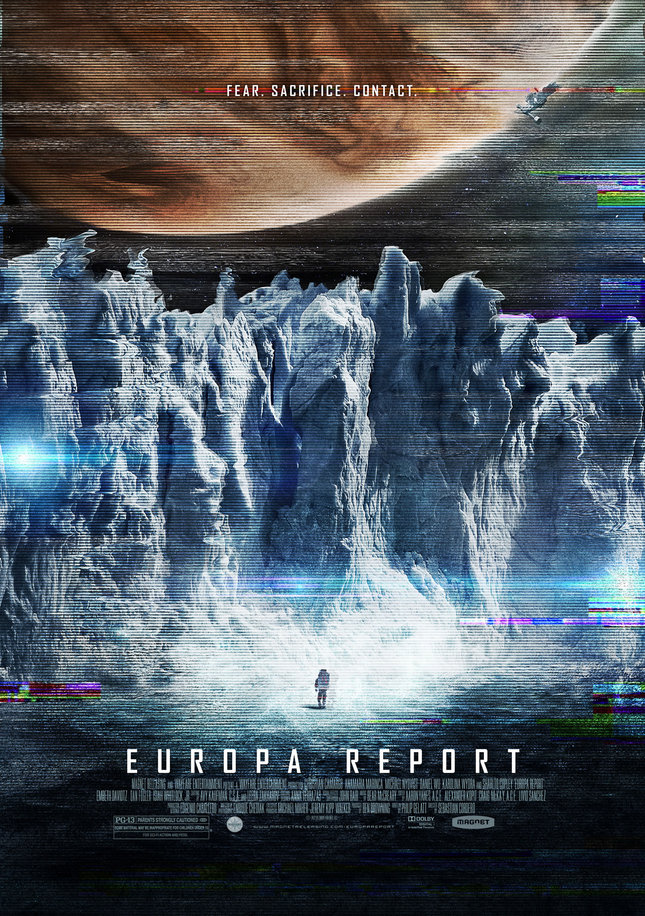 Opening Downtown
"Europa Report" follows a contemporary mission to Jupiter's moon Europa to investigate the possible existence of alien life within our solar system. When unmanned probes suggest that a hidden ocean could exist underneath Europa's icy surface and may contain single-celled life, Europa Ventures, a privately funded space exploration company, sends six of the best astronauts from around the world to confirm the data and explore the revolutionary discoveries that may lie in the Europa ocean. After a near-catastrophic technical failure that leads to loss of communication with Earth and the tragic death of a crewmember, the surviving astronauts must overcome the psychological and physical toll of deep space travel, and survive a discovery on Europa more profound than they had ever imagined. "Europa Report" plays September 6 & 7 at the Michigan Theater.
In "Prince Avalanche" Alvin (Paul Rudd) and his girlfriend's brother, Lance (Emile Hirsch), leave the city behind to spend the summer of 1988 in solitude repainting traffic lines down the center of a country highway ravaged by wildfire. As they sink into their job in the remarkable landscape, they learn more than they want to about each other and their own limitations. An unlikely friendship develops through humor and pointed exchanges, leading to surprising affection. Writer/director David Gordon Green gets back to his independent roots with this character study, which shows his knack for realistically capturing people and finding meaning in their lives and dreams. Michael Philips of the Chicago Tribune says, "It's an actors' showcase. But Green films it with real feeling and an eye for parts of the Lone Star State that, as we can see, are no longer." "Prince Avalanche" plays September 8-12 at the Michigan Theater.
One of the funniest movies to come out of Sundance this year, "Hell Baby" finds Jacks (Rob Corddry) and Vanessa (Leslie Bibb) expecting their first baby and moving into the most haunted fixer-upper in New Orleans - a house with a deadly demonic curse. Things soon spiral out of control for Jack and Vanessa, as well as their-not-so-helpful neighbor F'Resnel (Keegan-Michael Key), Vanessa's friendly psychiatrist (Michael Ian Black), Vanessa's Wiccan sister Marjorie (Riki Lindhome) and the detectives assigned to look into the rising body count (Rob Huebel and Paul Scheer). Only the Vatican's elite exorcism team (Robert Ben Garant and Thomas Lennon of comedy troop The State and "Reno 911," who also co-directed and wrote the script) can save them - or can they? "Hell Baby" opens Friday at the State.
Opening at the Cineplex
"Riddick" reunites writer/director David Twohy ("A Perfect Getaway," "The Fugitive") and star Vin Diesel in the sci-fi saga as Diesel reprises his role as the antihero Riddick, a dangerous, escaped convict wanted by every bounty hunter in the known galaxy. The infamous Riddick has been left for dead on a sun-scorched planet that appears to be lifeless. Soon, however, he finds himself fighting for survival against alien predators more lethal than any human he's encountered. Mark Adams of Screen International says, "A dark and bloody genre film that delivers in terms of monsters, knives and a healthy bit of gore." "Riddick" opens Friday.
Special Screenings Downtown
"The Big Lebowski" plays like a Raymond Chandler-esque comedy crime caper from the Coen Brothers. The film pivots around a case of mistaken identity complicated by extortion, double-crosses, deception, embezzlement, sex, pot, and gallons of White Russians "The Big Lebowski" plays Saturday, September 7 at 11:59 p.m. at the State Theatre.
"The Audience" features Helen Mirren, reprising her Academy Award-winning role as Queen Elizabeth II, meeting her Prime Minister in a weekly private audience in Buckingham Palace - a meeting like no other in British private life. The highly-anticipated production is broadcast from London's Gielgud Theatre as part of National Theatre Live. "The Audience" plays Sunday, September 8 at 7 p.m. and Tuesday, September 10 at 7 p.m. at the Michigan Theater.
The Monday Funnies Film Series kicks off with "Annie Hall," considered by many to be Woody Allen's breakthrough movie. The film follows Alvy Singer (Allen), one of Manhattan's most brilliant comedians; but when it comes to romance, his delivery needs a little work. When he meets tightly-wound WASP Annie Hall (Diane Keaton), everything changes - until his own insecurities sabotage the affair. "Annie Hall" plays Monday, September 9 at 7 p.m. at the Michigan Theater. The Lusophone Film Festival, showcasing the contemporary cinema of the Portuguese-speaking world, kicks off with "Girimunho," which tells the story of an elderly woman who lives in a village in the interior of Brazil, trying to create her new life after the death of her husband; the film explores human relationships, pointing to the coexistence of traditions and contemporary life, reality and dream, life and death. "Girimunho" plays Thursday, September 12 at 7:30 p.m. at the Michigan Theater.