Posted on
Tue, Jan 22, 2013 : 7:52 a.m.
Hill Auditorium hosts a fitting salute to the power of Detroit music
By Will Stewart
What did you think of the concert? Leave a comment and / or vote in the poll at the end of this post:
"Much of the power of our Freedom Movement in the United States has come from this music. It has strengthened us with its sweet rhythms when courage began to fail. It has calmed us with its rich harmonies when spirits were down." -- The Rev. Martin Luther King, Jr.
The power of music was not lost on The Rev. Martin Luther King.
And on Monday, as the nation celebrated the live and legacy of the fallen civil rights leader, the University Musical Society paid a musical tribute not only to Dr. King, but also to Detroit's considerable contribution to America's musical traditions.
From Cass Corridor to the World,: A Celebration of Detroit's Musical Golden Age collected artists from across Detroit's musical landscape to pay tribute to the city's legacy as a mecca for everything from jazz to gospel to rhythm and blues to hip-hop.
And somehow, over the course of more than three hours and endless stylistic shifts, it all made sense.
Mostly.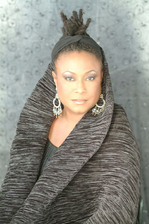 "This is like old home week for us," said pianist
Geri Allen
, who, in addition to serving as musical director for the evening, also performed throughout the show with her band, D-3 Trio, featuring bassist
Robert Hurst
and drummer
Karriem Riggins
. "There are just so many laughs backstage as we catch up with each other after all these years."
Over the course of the performance, Allen and her cohorts—more than 50 musicians and singers in all—honored Detroiters from jazz greats Yusef Lateef to Kenny Burrell to Alice Coltrane, to Motown legend Stevie Wonder to hip-hop innovator J. Dilla.
That's a lot of territory to cover and, at times, the concert sagged under its own weight, while occasionally struggling to maintain a cohesive thread. For instance, was it a celebration of Detroit's musical past, or was it a Martin Luther King Day event?
In fact, it was both, as legendary Detroit trumpeter Marcus Belgrave was honored by the University of Michigan's King-Chavez-Parks Visiting Professor Award for his lifetime of service to the arts in Detroit and beyond.
"I'm just so humbled by this occasion," said Belgrave, 75, who performed on and off throughout the concert. "I'm very flattered, as well as honored, to be in the company of all these wonderful artists."
And of course, being a Detroit-centric show, there was no shortage of A-list talent, including saxophonist James Carter, bassist Marion Hayden, drummer Ali Jackson and trombonist Vincent Chandler, among others. Original members of Motown acts The Vandellas and The Contours even performed their hits "Dancing in the Streets" and "Do You Love Me?"
Other highlights included:
• Bassists Hayden, Hurst and Ralph Armstrong performing an inventive and melodic tribute to bass legend Ron Carter.
• Chandler's solo turn on Curtis Fuller's "Kachin.
• Carter and organist Gerard Gibbs, who brought the house down with an elegiac-yet-triumphant duo reading of Thomas Dorsey's "Precious Lord," which they dedicated to the Rev. C.L. Franklin and his daughter, Aretha Franklin.
Of course, for all of its considerable reach, the concert only covered the tip of the iceberg of Detroit's vast musical heritage. Allen said she hopes to revisit the theme in future tributes. And why not? But with so much territory to cover, they'd be well served to limit the scope of future performances so as to maintain some stylistic continuity.
However, with such talent on display and with such generosity of spirit among the performers, any such complaints are reduced to quibbles.
Rather, Monday's performance only served to validate Dr. King's assessment of music—and particularly jazz—as a powerful tool to help pull the oppressed out of oppression and of the powerful roll Detroit played—and continues to play—in forging that tool.