concert preview
RFD Boys concert Saturday will celebrate the life of late founder Dick Dieterle
Posted on Mon, Jun 25, 2012 : 6:01 a.m.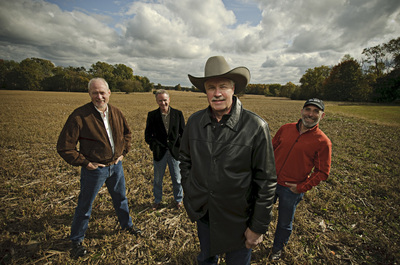 Note: this story has been changed to correct the day of the concert.
Local bluegrass band the RFD Boys has been playing regular dates at The Ark for decades. But perhaps none of those shows has been as special as this one: Saturday, the band returns to The Ark for a concert honoring the late Dick Dieterle—the band's founder, MC and fiddle player—who passed away in February.
Billed as "The RFD Boys and Friends," the show has a number of notable aspects:
• It will celebrate Dieterle's career with the RFD Boys who started playing together in 1969.
• It will mark the release of a new CD Dieterle recorded of his own bluegrass compositions, finished shortly before his death.
• It will be a benefit for The Ark, where the RFD Boys are sometimes called the "house band" due to their years of regular appearances.
Charles Roehrig, the band's guitarist, elaborated in an email: "It will be a unique show. Dick's son will speak and we will be playing clips of his MCing over the years (including from LUMS, 1971), and will close the show with a video of Dick playing the 'Orange Blossom Special' (our traditional closing number)."
A press release from The Ark adds, "A stellar community champion in several roles (music patron, bluegrass ambassador, community volunteer, township trustee, to name a few), Dick was most widely recognized standing tall as the fiddle player and emcee for Michigan's renowned bluegrass band, the RFD Boys. Dick was known for his on-stage comedic humor and his extraordinary sense of timing as the RFD Boys' emcee."
Reserved seats for the show, at 8 p.m. Saturday, June 30, are sold out, but general-admission tickets are still available for $15 from The Ark box office (with no service charge); Michigan Union Ticket Office, 530 S. State St.; Herb David Guitar Studio, 302 E. Liberty St.; or online from the Michigan Union Ticket Office. The Ark is located at 316 S. Main St. For more information, see The Ark website.