Posted on
Mon, Jan 21, 2013 : 10:54 a.m.
RiffTrax to skewer 'Manos: The Hands of Fate' at Quality 16 and Rave Cinemas
By Ann Dwyer
If you were a fan of Mystery Science Theater 3000, the show best remembered for the image of a row of theater seats occupied by two robots and their human creator, all silhouetted against a movie screen, then you will most certainly want to catch "The Best of RiffTrax Live!" at Quality 16 and Rave Cinemas on Thursday.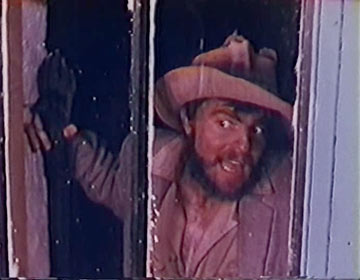 Working in a similar manner as MST3K, RiffTrax celebrates the best of the worst in B-movie history. This time around Michael J. Nelson (head writer and second host on MST3K), Kevin Murphy (voice of Tom Servo) and Bill Corbett (voice of Crow T. Robot) will be "riffing" on "
Manos: The Hands of Fate
," long considered to be one of the worst movies ever made and perfect fodder for comedic skewering.
This is a rebroadcast of the original theatrical event, and it will be your last chance to see the crew fire their wisecracking commentary at this cinematic gem on the big screen. In addition to the main feature, the event consists of two shorts. Next week, the theater will show "Plan 9 From Outer Space" as part of The Best of RiffTrax Live.
Thursday, Jan 24, 2013. 7:30 p.m. $12.50. Quality 16 is located at 3686 Jackson Road, Ann Arbor. 734-623-7469. Rave Cinemas is at 4100 Carpenter Road, Ypsilanti. 734-973-8424.