Posted on
Wed, Sep 15, 2010 : 3:48 p.m.
Rolling Stone lists Encore Recordings among the best record stores in USA
By Jenn McKee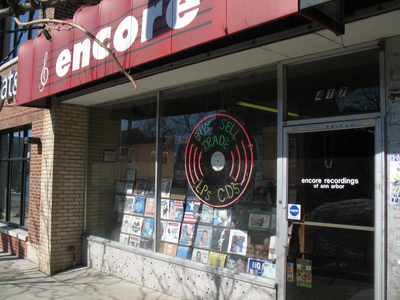 Rolling Stone magazine just named Ann Arbor's Encore Recordings among the 25 Best Record Stores in the USA.
"Somebody e-mailed me about it a couple of hours ago," said owner Pete Dale on Wednesday. "I didn't know anything about it until this afternoon."
Plus, the e-mail didn't come from the iconic magazine's staff, but rather a friend of one of the store's employees, who spotted the RS list online.
"We would have been completely oblivious, which wouldn't have been the first time," joked Dale.
Encore, which primarily sells used CDs and vinyl records from its 417 E. Liberty storefront, has previously appeared on a few "best of" lists before, but nothing of such national notoriety.
In its mention of the store, Rolling Stone wrote: "Encore makes a lasting impression on buyers just passing through Ann Arbor (in addition to inspiring loyalty in locals) thanks to its seemingly endless stacks of used vinyl and CDs, as well as plenty of new stuff, particularly from local and regional artists old (Ann Arbor's own Stooges are represented heavily and well) and new (there's plenty from Wolf Eyes and other related noise acts). The store's appeal isn't limited to recordings — there's an impressive 'zine selection as well as memorabilia, in case you have an entire day to kill."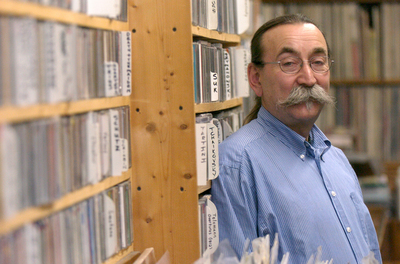 Angela J. Cesere | AnnArbor.com file photo
"It's very flattering," said Dale. "We always have people who come in from out of town and give us compliments, but it's nice to get it from a source like Rolling Stone. Ann Arbor's always been a good town for records. There are other good stores around, too. But (Encore being on this list) is good for Ann Arbor. Most of the stores on the list are in bigger cities, so it's nice to have a smaller town represented."
Indeed, some of the other stores on the list are located in New York, Chicago, Boston, Pittsburgh, San Francisco and Seattle.
And given the fact that Dale was surprised by Encore's appearance on the RS list, he's unaware as to who or what ultimately earned the store a place on it.
"I have no idea," said Dale. "It came out of the blue. But it's a pleasant surprise."
Jenn McKee is the entertainment digital journalist for AnnArbor.com. Reach her at jennmckee@annarbor.com or 734-623-2546, and follow her on Twitter @jennmckee.