Posted on
Fri, Oct 28, 2011 : 3:13 p.m.
'Rum Diary' keeps spirit of Hunter S. Thompson alive
By AnnArbor.com Freelance Journalist
The Rum Diary
Opens today at Rave, Quality 16, Brighton
Review by Corey Hall of the Metro Times
Grade: B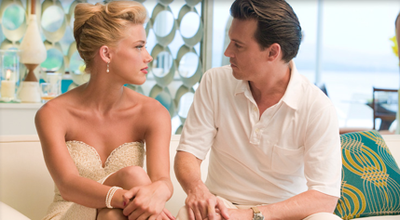 Booze-soaked, chain-smoking, cynical and degenerate reporters went extinct with the typewriter, yet on the big screen their legend lives on ad infinitum, and none looms larger than that of Hunter S. Thompson. The brilliant and difficult father of "gonzo" journalism has a devoted cult, and should continue to have a screen presence, at least as long as
Johnny Depp
continues to proudly hoist the freak flag of his fallen friend and idol. In keeping with the author's anarchic spirit, "The Rum Diary" is a sporadically brilliant mess, caked with dust from sitting on the shelf for three years — fitting since the half-finished source novel moldered in a desk drawer for decades.
Read the full review here