Posted on
Tue, Feb 26, 2013 : 10:14 a.m.
Saline Fiddlers Annual Concert to feature special guest
By Ann Dwyer
Tradition continues when the Saline Fiddlers host their 19th Annual Winter Hometown Concert with guest artist Ryan Shupe and the Rubberband at Saline Middle School on Saturday.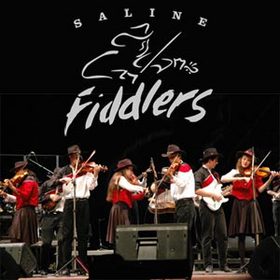 The Saline Fiddlers have played the White House three times and have traveled the globe. They fuse folk, bluegrass, mountain music, western swing, Celtic, jazz, pop and American classics; playing both traditional and non-traditional fiddle songs.
Hailing from Salt Lake City, Ryan Shupe and the Rubberband take fiddle playing to exciting new lengths with a style that is inspired by traditional bluegrass music but amped up with rock percussion. It's a style they like to refer to as, "PostHeeHawFunkadelicHipHopNewgrass."
Saturday March 2, 2013. 7 p.m. $15 and $20. For tickets, call 866-257-5333, go to http://www.salinefiddlers.com/ or the venue box office opens at 5 p.m. Saline Middle School is located at 7190 Maple Road, Saline.