Posted on
Fri, Oct 19, 2012 : 9:51 a.m.
The search for Michigan's best haunted house coming to Ann Arbor, Ypsilanti on Friday
By Bob Needham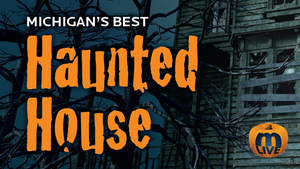 The
search for Michigan's best haunted house
is heading into its final weekend, with two Washtenaw County stops as part of the
itinerary
.
John "Gonzo" Gonzalez, statewide entertainment reporter for our partner website, MLive, has been leading the charge on this project, as he has on our past "Michigan's Best" efforts (coney dogs, ice-cream parlors and barbecue). Gonzo has been visiting some of the top haunted attractions around the state, and Friday he comes to Washtenaw County.
I'll be going along, too, and we'll make two local stops: Brandywine Cemetery in Ann Arbor, and Night Terrors at Wiard's Orchards in Ypsilanti Township. Those nominees were chosen in an online poll of readers that drew more than 1,000 votes. If you want to know how our visits are going, I'll be tweeting as time and terror permit; follow on Twitter @BobNeedham.
As Gonzo explains it, "We're looking at the total experience: Scare factor, set design, quality of actors, special effects, originality and maybe how many times I yell 'get me out of here!'"
Gonzo has more stops to make Saturday and Sunday, and then he'll announce his top 10 on Tuesday. In the meantime, watch AnnArbor.com for photos and reports from both of our local stops.
Find all the articles about Gonzo's search here.
Check out AnnArbor.com's complete guide to Halloween events and activities.