Posted on
Sun, Oct 28, 2012 : 1:54 p.m.
Ann Arbor Symphony offering 3 family concerts this season
By Susan Isaacs Nisbett
It's a busy weekend for the musicians of the Ann Arbor Symphony Orchestra and their maestro, Arie Lipsky.
Saturday evening, it's Mainstage Concert time at the Michigan Theater. Then, Sunday afternoon, Nov. 4, musicians and maestro return, along with a host of friends (some of them furry), for "Carnival of the Animals," the first of the orchestra's three Family Concerts this season.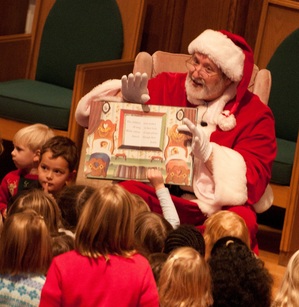 In addition to Sunday's "Carnival of the Animals," the orchestra offers its traditional "Sing Along With Santa" on Dec. 16 (at Bethlehem United Church of Christ); and "Around the World with Music" on March 17 (at the Michigan Theater). Subscribers also receive discounts on the orchestra's newest addition to its concerts, a Holiday Pops concert, set for Dec. 7.
At Sunday's concert, the main event is "Carnival of the Animals," the famous Saint-Saens musical evocation of beasts from swans and elephants to that common city-dweller, the pianist. But the Ogden Nash poems that typically go with are replaced with brand new ones, by youth poets from Ann Arbor's Neutral Zone.
That's hardly the only local touch. Back by popular demand is a piece the orchestra commissioned, Josh Penman's "Raccoon Tune," a musical translation of Ann Arbor children's author Nancy Shaw's book of the same title—which the audience will hear as narration for the music.
Pre-concert instrument petting zoos are a feature of the A2SO's family concerts. But now, attendees, young and old, can also pet potential pets, courtesy of the Humane Society of Huron Valley. Other community organizations, including the Ann Arbor Art Center, the Hands-On Museum and the Ann Arbor School for Performing Arts, also take part in the pre-concert youth activities, which begin at 2:30 at the theater.
Tickets to Sunday's concert are $8 (children) and $12 (adults). To purchase or for more information on the Family Series, call the A2SO at 734-994-4801 or visit a2so.com.