Posted on
Tue, Aug 17, 2010 : 4:38 p.m.
Sustainability Film Series set to launch at the Michigan Theater
By AnnArbor.com Staff
Stonyfield Farm, the New Hampshire-based organic yogurt maker, recently announced the launch of a Sustainability Film Series in Ann Arbor, which will highlight movies that explore what businesses, farmers, religious organizations, and average Joes are doing to make a difference in the fight to save our environment.
The five documentary films will be screened at The Michigan Theater, at 603 East Liberty, on Wednesdays starting August 25.
At only $6 a ticket ($5 for Michigan Theater or Ann Arbor Film Festival members, students, and senior citizens), with all proceeds benefiting Food Gatherers, the screenings will feature: "The Real Dirt on Farmer John;" "Living Downstream;" "Renewal;" "Carbon Nation;" and "Ingredients." Each film will feature a guest speaker, and tickets are available for purchase online via Ticketweb. (The series is also supported by the Ann Arbor Film Festival, Zingerman's, and People's Food Co-op.)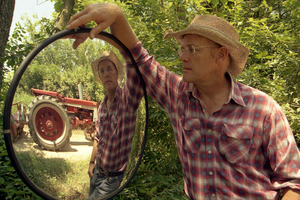 "The Real Dirt on Farmer John," playing Wednesday, August 25 at 7 p.m., tells the epic tale of a maverick Midwestern farmer. An outcast in his community, Farmer John melds the traditions of family farming with the power of art and free expression. The doc is the winner of 31 awards at film festivals, including the Slamdance audience award. Richard Andres of Tantré Farm, one of the Ann Arbor area's biggest organic farms, will be joined by Annie Elder and Paul Bantle of Community Farm, the Ann Arbor area's original CSA, for a discussion following the film.
"Living Downstream", playing on Wednesday, September 1 at 7 p.m., charts the life and work of biologist, author and cancer survivor Sandra Steingraber. Director Chanda Chevannes will be on hand for a discussion of the film.
Watch the "Living Downstream" trailer:
"Renewal," scheduled for Wednesday, September 8 at 7 p.m., is the first feature-length documentary film to capture the vitality and diversity of today's religious environmental activists. Director Marty Ostrow will be the guest speaker.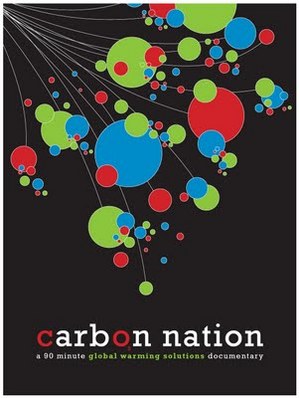 "Carbon Nation," playing on Wednesday, September 15 at 7 p.m., explores climate change solutions. Even if viewers doubt the severity of the impact of climate change, or don't buy it at all, "Carbon Nation" illustrates how solutions to climate change also address social, economic and national security issues. Director/producer Peter Byck will discuss the film and answer questions following the screening.
"Ingredients," scheduled to play Wednesday, September 22 at 7 p.m., focuses on the farmers and chefs who are creating a truly sustainable food system. Their collaborative work has resulted in great-tasting food and an explosion of consumer awareness about the benefits of eating local. Jeff McCabe of SELMA Café and the Homegrown Festival, as well as Molly Notarianni, manager of the Ann Arbor Farmers' Market, will be the guest speakers.
Watch the "Ingredients" trailer:
Tickets will be available at the Michigan Theater, as well as online at Ticketweb. For more information on the Stonyfield Sustainability Film Series, as well as other Stonyfield initiatives happening in Ann Arbor, please visit the Stonyfield Farm Ann Arbor website.