Posted on
Thu, Apr 12, 2012 : 9:36 a.m.
Team StarKid announces new tour and new online release
By AnnArbor.com Staff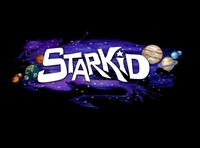 Team StarKid
—a Chicago-based theater company that originally formed at the University of Michigan, when its members had a viral hit with "A Very Potter Musical"—recently announced a second national tour, called Apocalyptour, featuring a cast of StarKid veterans performing hits from the company's acclaimed original comedy musicals (including AVPM and "A Very Potter Sequel," "Me and My D***," and "Starship," as well as their latest parody show "Holy Musical B@man!").
Apocalyptour will launch at the House of Blues in Chicago on Wednesday, May 9, and culminate in New York City at the Roseland Ballroom on Sunday, June 10. The Ann Arbor tour stop happens Monday, June 4 at 7:30 p.m. at the Michigan Theater.
Regular tickets, priced from $25 to $35, become available for purchase via Ticketmaster.com or LiveNation.com on Tuesday, April 17 at 5 p.m. Two tiers of VIP Tickets will also be available and are priced as follows: "Golden Idol" VIP, $75 - $85 (lanyard, poster, and an autograph session with the cast 45 minutes before doors open), and "Crystal Skull" VIP, $100 - $125 (lanyard, poster, concert program, and a Meet and Greet and photo opportunity with the cast 90 minutes before doors). This is an "all ages" tour.
Music and lyrics for many of StarKid's songs were composed by co-founder Darren Criss, who is currently a series regular on the Fox hit "Glee" and recently made his Broadway debut as J. Pierrepont Finch in "How To Succeed In Business Without Really Trying," as well as A.J. Holmes ("A Very Potter Musical," "Me and My D***") and Nick Gage ("Holy Musical B@man!"). The tour is directed by Julia Albain (The Space Tour), with music direction by Clark Baxtresser (The Space Tour), production design by Corey Lubowich ("Me and My D***," "A Very Potter Sequel," "Starship," The Space Tour), lighting design by Sarah Petty ("A Very Potter Sequel," "Starship," The Space Tour), costumes by June Saito ("Starship"), and choreography by Katie Spelman (Goodman and Paramount Theatres). Apocalyptor is produced by StarKid Productions.
Appearing on the Apocalyptor will be Jaime Lyn Beatty, Brian Holden, Lauren Lopez, Jim Povolo, Joey Richter, Brian Rosenthal, Dylan Saunders, Meredith Stepien, and Joseph Walker. They will be accompanied by a five-piece band of Charlene Kaye (guitar), Clark Baxtresser (keyboard), Megan Cox (keyboard), Dave Scalia (drums), and Tomek Miernowski (bass).
Returning to open for Team StarKid on tour will be Charlene Kaye and the Brilliant Eyes. Equally inspired by classic pop greats such as ABBA and Blondie, as well as current luminaries such as the Yeah Yeah Yeahs and Rufus Wainwright, Kaye's music is a mishmash of generations and genres, and retro with a contemporary edge. Since her move to New York from Ann Arbor, she has toured relentlessly, played CMJ and SXSW festivals, opened for acts such as Minus the Bear, Holly Miranda, Big Boi as well as Criss, and had her music featured on MTVU, The Huffington Post and NBC's "Chuck." Kaye's upcoming LP "Animal Love" was recorded with the Brilliant Eyes and will be released on May 1. For more information visit www.charlenekaye.com.
The Space Tour DVD, featuring exclusive behind-the-scenes footage and interviews from Team StarKid's first tour, is now available via the StarKid store at www.teamstarkid.com. The film was shot, edited and directed by Liam White throughout November 2011. A live album of The Space Tour is also available via iTunes. The album (released in March) hit #4 on the iTunes pop chart and debuted at #2 on the Billboard cast album chart.
Finally, Team StarKid will also premiere the online version of their latest parody show "Holy Musical B@man" on YouTube on Friday, April 13 at 9 p.m. The cast album will also launch on iTunes that evening.
"Holy Musical B@man" - which features a book by Matt Lang and Nick Lang, music and lyrics by Nick Gage, and additional lyrics by Scott Lamps - was presented in March to packed houses at Chicago's Hoover-Leppen Theatre. Fans were selected via lottery to attend the free performances. "Holy Musical B@man" is a parody musical produced and performed solely for the enjoyment of its creators and other comic book fans. The show is in no way sponsored, approved, endorsed by or affiliated with DC Comics, Warner Bros. or any of their affiliates. The cast of "Holy Musical B@man" will also be appearing at C2E2 (Chicago Comic and Entertainment Expo) on Saturday, April 14.
Here's a video trailer for "Holy Musical B@man":