TEDxEMU to bring the famous talk format to Ypsilanti
Posted on Tue, Mar 12, 2013 : 10:07 a.m.
Have you met TED? Not the foul-mouthed teddy bear. TED talks have been recognized as a way to get good ideas spread and stimulate community dialog. Now TEDxEMU is bringing those ideas to the Quirk Theater stage at Eastern Michigan University.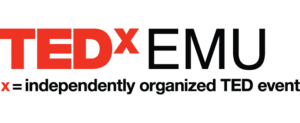 Speakers will offer thoroughly planned speeches and presentations on whatever topic they are passionate about. It could be about community gardening, scientific breakthroughs, what do we want out of a relationship, maybe even how to make a paper airplane--you never know!
While each TEDx in each community is independent, they all have several features in common with "TED's celebrated format: A suite of short, carefully prepared talks, demonstrations and performances on a wide range of subjects to foster learning, inspiration and wonder - and to provoke conversations that matter," according to the press release.
Don't worry; the speakers are not just someone off the street: Speakers are invited to give presentations. In a community like ours, the pool to choose from is deep.
Friday, March 15, 2013. 8 a.m.-5 p.m. $10, includes continental breakfast and lunch. You must pick up your tickets at any EMU Ticket Office or online at emutix.com. For more information visit TEDxEMU.com, find them on Facebook at fb.me/TEDxEMU or follow them at @OfficialTEDxEMU. The Quirk Theater is on East Circle Drive on the EMU campus, Ypsilanti. 734-487-2282.