Posted on
Thu, Jan 10, 2013 : 5:43 a.m.
Test out some porter beers at ABC and Dean Edwards at the Comedy Showcase today
By Ann Dwyer
MUSIC
It's the last day of the Concerto Competition Finals at Hill Auditorium. 4 p.m. It's the final round of the competition for undergraduates at the University of Michigan School of Music, Theatre & Dance. You may end up catching rising stars in the music scene. Free. No tickets required. 825 N. University Ave., Ann Arbor. 734-763-3333.
BEER
Enjoy a Porter and Brown Beer Tasting at Arbor Brewing Company. 7- 9 p.m. Tickets include beer samples, an appetizer buffet, a complete event program with tasting notes and entry in the door prize drawing. Tastings are the second Thursday of each month. Call 734-213-1393 to make sure tickets are still available. $30. 114 E. Washington St., Ann Arbor. 734-213-1393.
COMEDY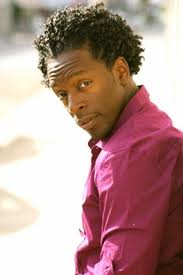 See Dean Edwards at the
Ann Arbor Comedy Showcase
. Today at 8 p.m. Friday and Saturday at 8 & 10:30 p.m. Dean spent 2 seasons on NBC's "Saturday Night Live," and made his mark with such memorable impressions as Michael Jackson and Denzel Washington. He's all over the TV, sometimes behind the scenes doing voice work. Thursday: $11 in advance; $13 at the door. Friday & Saturday: $15 in advance; $17 at the door. Downstairs at 314 E. Liberty St., Ann Arbor. 734-996-9080.
BOOKS
If you won't let your brain cells go down without a fight, then attend Bible and a Brew at Wolverine State Brewing Co. Thursday nights through March 7, 8- 9:30 p.m. They will not be meeting on February 21. This time they'll be looking at Christian theism through the eyes of two of the 20th centuries greatest thinkers, C.S. Lewis and Sigmund Freud. They're going to discuss The Question of God: C.S. Lewis and Sigmund Freud Debate God, Love, Sex, and the Meaning of Life. No cover; price of beverage purchases. 2019 W. Stadium Blvd., Ann Arbor. 734-369-2990.